At Seams For Dreams we help you to get rid of all the extra clutter in your closets! We take everything from your jeans and t-shirts to your high-end couture. By donating, you're providing layers of love and warmth to those who truly need the comfort of having second hands.
So with the change of season it is time to empty that closet. Take out the clothes you haven't worn in quite some time, the ill-fit dress you got as a present, those skinny jeans that you will never fit in again.
Free yourself from the heavy burdens of seams and exchange them for new dreams.
Here's how to donate your old clothes in 3 easy steps:
CLEAR YOUR CLOSET
Take out all the clothes you haven't worn in over 6 months, unless they are seasonal, you sure won't wear them again!
WASH AND FOLD
At Seams For Dreams we appreciate quality clothes, freshly washed and nicely folded to make things easier for us to segregate!
PACK AND SEND
Simply put all the clothes in a box and send it over to us. It would be great if you could add a letter to your package stating the number of items you have donated to us.
What happens next?
Your donations are then segregated into three categories:
Outreach– We take your kurtas, jeans, t-shirts which are then distributed through our network of partner NGOs across India to the ones in need.
Fundraising – Are events wherein designer wear and high end clothing are sold at our garage sales to raise funds in support of our mission to clothe people in need.
Recycling, – This includes all the scraps, damaged clothes, fabric donations, which we use for our recycling and upcyling projects to raise awareness for the need of sustainability in fashion.
We believe that rewearing and reusing clothes is the future in fashion. So, join our movement and give in style!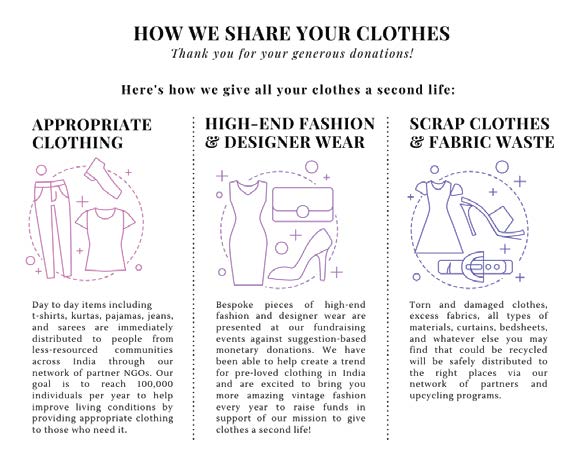 #SFDTruck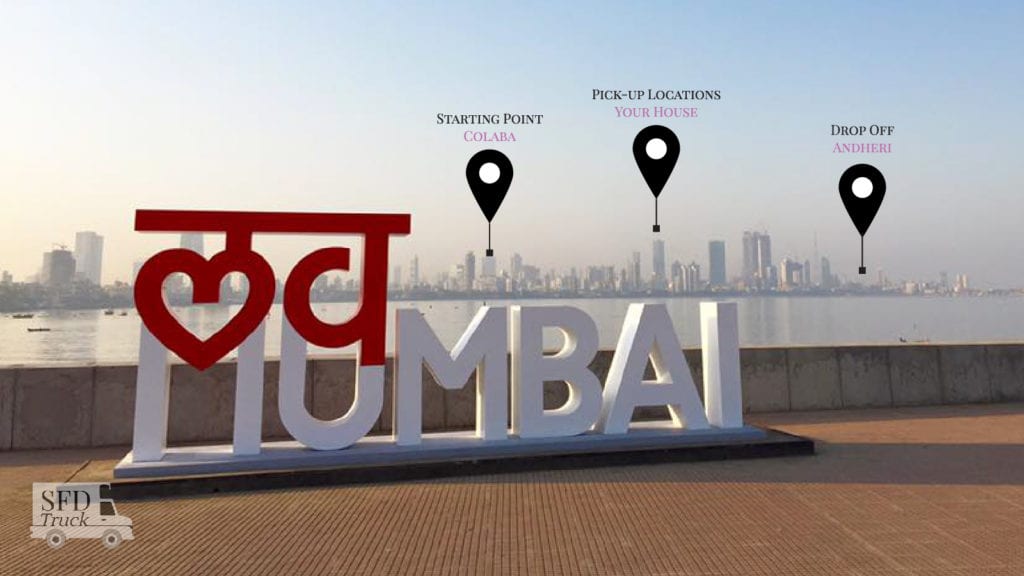 The SFD Truck is a newly-introduced campaign that has been a huge success. The SFD Truck was initiated to make it easier for the people of Mumbai to reach out to us and schedule pick-ups for their donations to be collected right from their doorstep. Read more about the SFD Truck
If you have any more questions, just send us an email here: CONTACT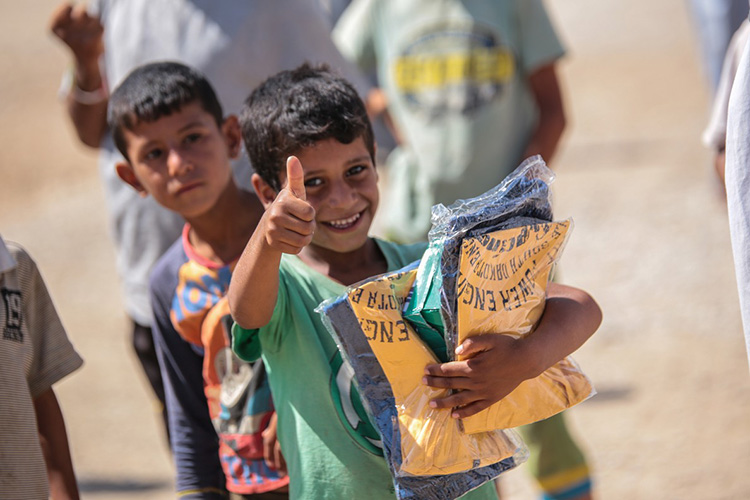 ---