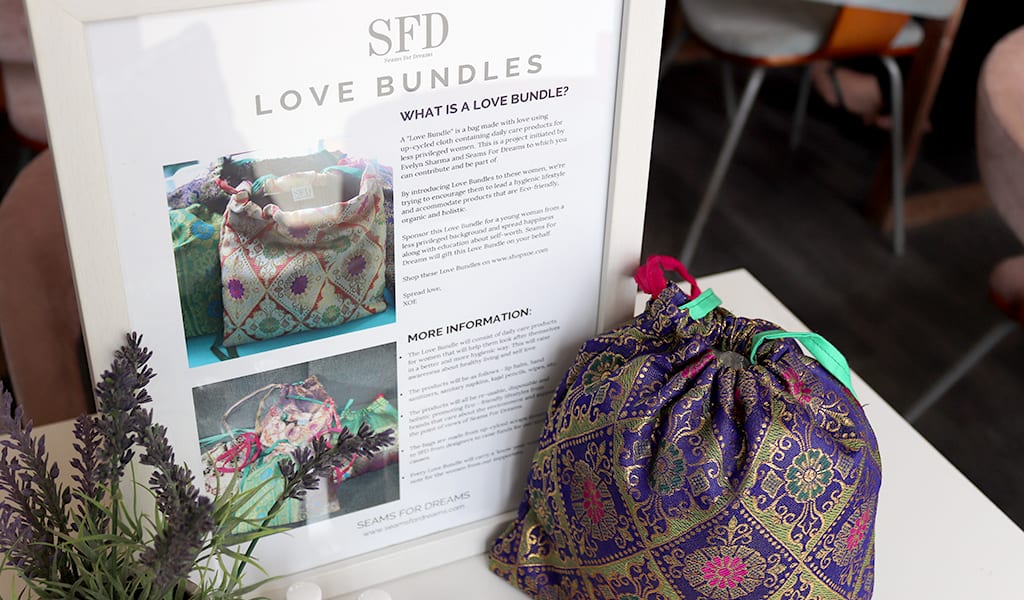 SFD Love Bundle is an initiative that patterns repurposing, use of scrap fabrics and creates items that can substitute disposable products. Love Bundle encourages a journey of discovery whereby sources of fashion waste are 'located', materials are 'saved' and consciously 'recreated'.
---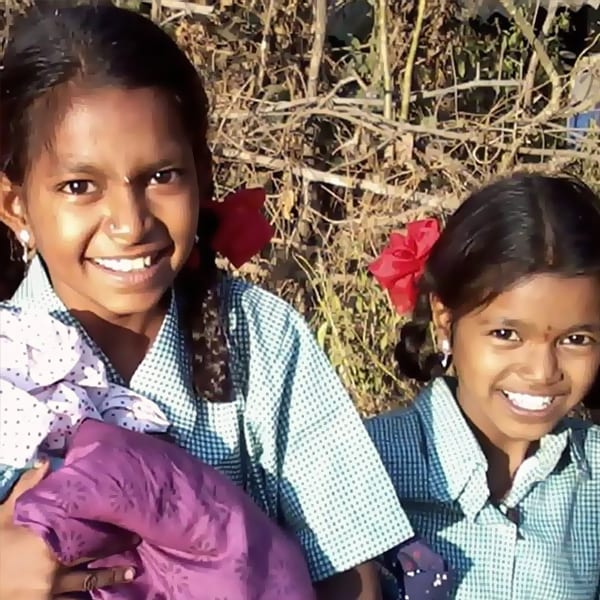 LOVED ONCE
The Love Bundle is a bag created from upcycled refashions and contains self-care products from ethical and eco-friendly brands to advocate the idea of self-love mainly catering to teenage girls from troubled backgrounds across India. All the products in the Love Bundles are reusable, disposable, and holistic.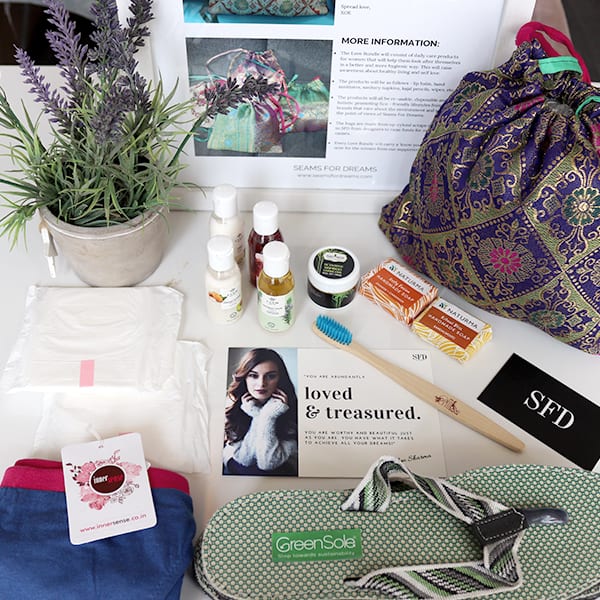 A CARE KIT
The Love Bundle consists of daily care products like face masks, lip balm, hand sanitizer, sanitary napkins, body lotion, body wash, toothpaste, hand soap, toothbrushes, and more in hopes to promote hygiene and self-care along with raising awareness about the concept self-love and healthy living.
---
TOGETHER WE LOVE & CARE
By introducing SFD Love Bundles, our aim is to encourage young women and support them to lead towards a lifestyle that discovers their worthiness while promoting hygiene at the same time. Seams For Dreams would like to partner with eco-friendly lifestyle brands that can pledge their support for at least one year to provide some of the best eco-friendly products to young people who need some love and light in their lives.
---
WE INVITE YOU
Live more sustainability and be a part of love bundles. We invite you to the creativity of upcycling. The products shall all be reusable, biodegradable, and holistic, promoting an environmentally friendly lifestyle, which falls in line with Seams For Dreams vision.
Contribute to spreading smiles with love bundles and donate now! Inspire, Transform, and Empower the environment with a less wasteful approach.
---
Every month SFD will feature selected products in the Love Bundles and since this will be an on-going initiative, the team continues to look for collaborations with sustainable brands that share a common ethos with Seams For Dreams to give back to humanity and the planet. If you resonate with Seams For Dreams' idea of the Love Bundles project and wish to be a part of it, do send an email to info@seamsfordreams.com
Keep Giving in Style!
---