With 8 locations across the States including New York, Los Angeles, Dallas, and San Francisco, and a plan to expand into Washington, DC and Chicago, Reformation has completely revolutionized the retail store experience. Reformation is a brand that is inspired by vintage fashion and allows visitors a modern approach to shopping. With only a few pieces hanging on the rack, one size of each design, the shopper is able to request clothing and get product information through a screen that is placed in the dressing room. The product information is the most important part of the process, as it shows the exact types of material that was sourced for the piece, the carbon emissions, waste generation, and water usage for each garment in the shop!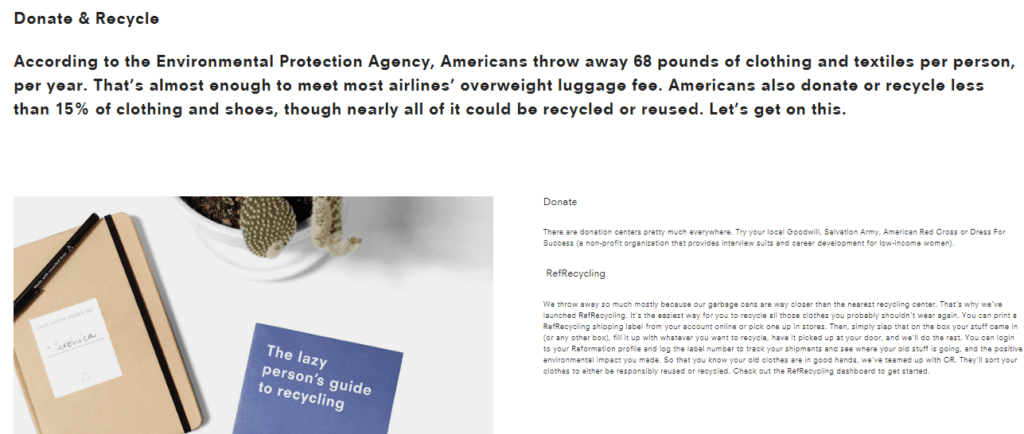 While the brand is known to have clothing that's priced at the higher range, it's important to note that vintage fashion and clothing that lasts through wears is far more beneficial to our environment than all of the fast-fashion brands that are growing at an exponential rate. So while it may be seen as more of an investment, these clothes will definitely stay vibrant and alive in your closet for much longer than your average Forever21 or H&M articles of clothing. More importantly, clothing that is vintage is more exclusive and something that you treasure for longer, especially if you know where it came from and what went into making your clothes.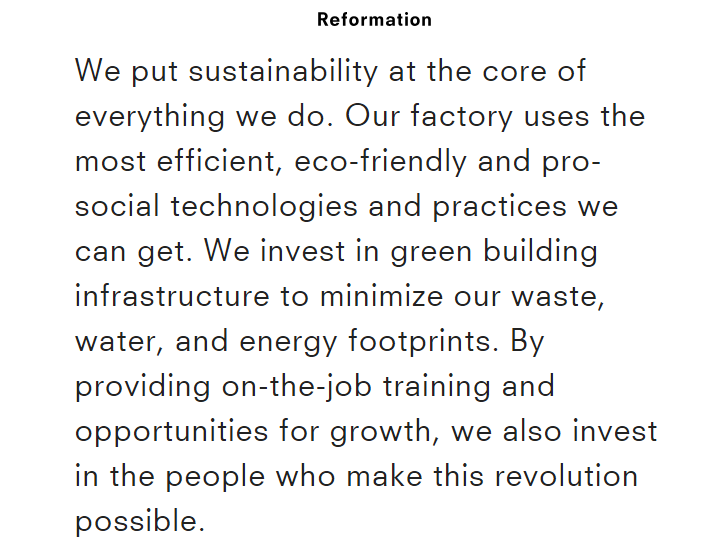 Reformation uses vintage fabrics to piece together their collections and only uses sustainable materials when looking to use new fabrics. The brand has already many celebrity supporters including Taylor Swift, Rihanna and Karlie Kloss and Seams For Dreams loves when influencers, artists, and stars actively support the sustainable fashion movement across the globe. This shows that making conscious decisions while shopping is a priority for many and the think before you buy trend is spreading rapidly with the help of social media and other outlets. It is now easy to make better decisions about what we wear and buy and Seams For Dreams is thrilled to be a part of the movement.
Keep giving in style!