If you've been keeping with the Seams For Dreams Upcycled Line for this year, you'll notice that there are a lot of chic denim looks, which are always in, especially in the winter months! This time, the organization isn't just focused on the Upcycled clothing line, but they've also launched their very own upcycled accessories line! With so much scrap from the beautiful denim looks, which will all be on sale at the SFD Holiday Garage Sale on the 15th of December, the in-house design team couldn't resist but to create some more magic!
In addition to denim clothes, you'll see beautifully crafted and hand-made denim jewelry, bag charms, necklaces, and bracelets on sale at the Christmas Garage Sale. Each item is unique, truly making each piece special!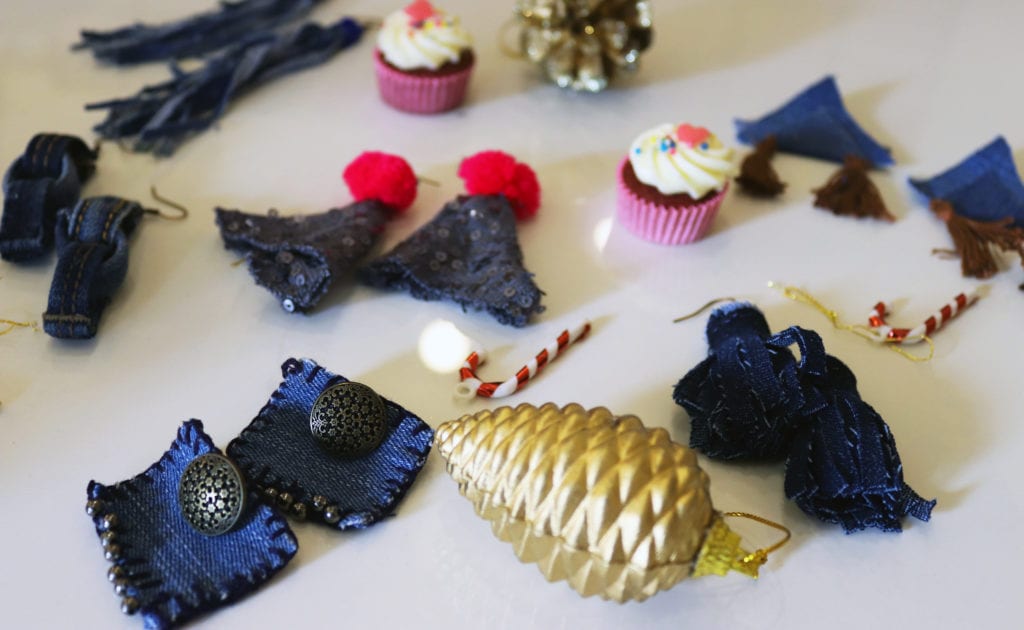 All proceeds from all sales of the upcycled collection, including the accessories will go to SFD to help with additional programs to help more in need and operational expenses!
Keep giving in style!
Team SFD