Hi Friends!
So far, 2019 has been a busy year for our Seams For Dreams team. It's always a good sign when we are able to give out more to those in need and this January, we had one of the best months in terms of our distribution missions. We distributed a total of 200 garments to Ratna Nidhi Charitable Trust and 300 garments to Green Yatra. We also donated 50 pairs of shoes to Green Soles! This is really the heart of what we do as an organization and it's with your donations that we're able to give so much more with each passing month. We are well on our way to our goal to clothe 100,000 people in need across India.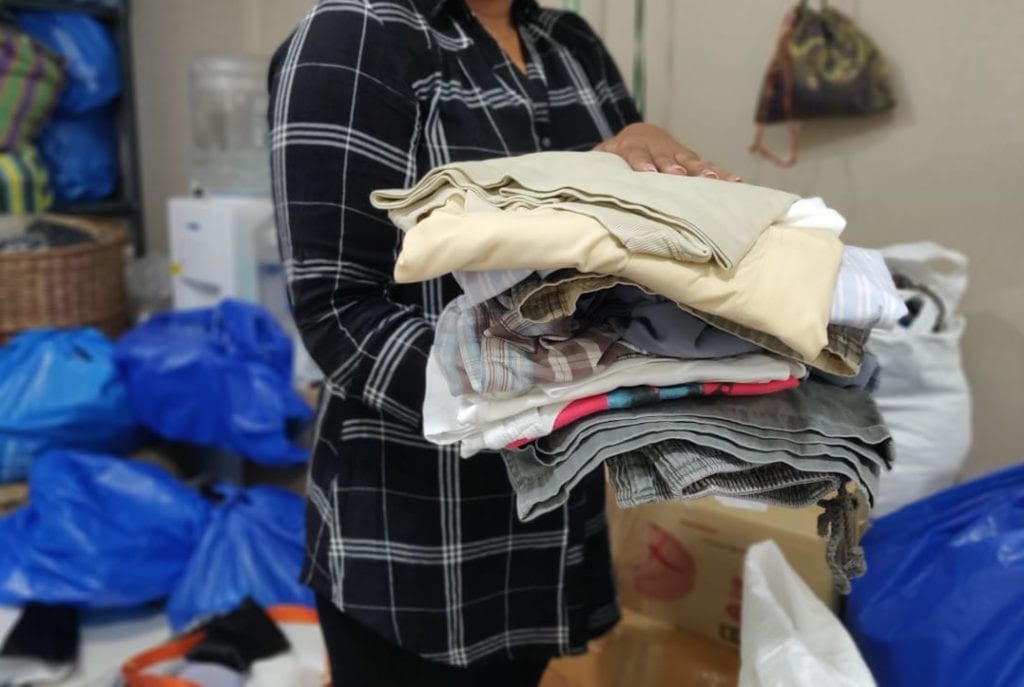 In addition, I was so proud to strut my stuff on the runway as a showstopper at Lakme Fashion Week for our very own SFD Advisor Kriti Tula and her upcycled label Doodlage. The show took place on the second day of the event, which was completely dedicated to sustainable fashion and it was so lovely to see so many designers and influencers come together to support this mission.
Speaking of upcycling, the Seams For Dreams team has also been busy promoting our own upcycled fashion line, which will be up for sale online at www.shopxoe.com so you can get your very own one of a kind accessory or clothing item very soon. The new SFD 05 Merchandise T-shirts by Salita Nanda were also showcased at last month's French Curiosity Club event The Little Door in Bandra and the SFD team enjoys being a part of an organization that serves as a platform for inspiring women.
All proceeds from the sales will 100% go to Seams For Dreams' charitable mission to clothe people in need across India and allowing the organization to expand operations.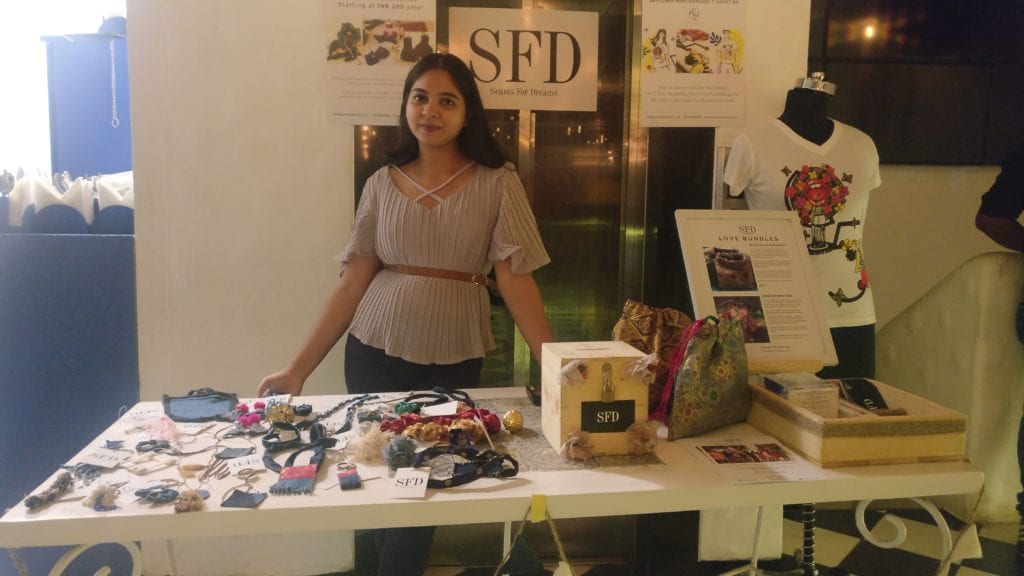 The team also showcased their newest awareness project, the SFD Love Bundles, which have been a smashing success. Priced at only Rs. 500, each Love Bundle, which is filled with eco-friendly personal hygiene and self-care products, goes to young lady in need and we are so thankful for everybody's donations because we even use some of that beautiful fabric we receive to actually create the bundles! Most recently, SVA by Sonam and Paras Modi donated beautiful scrap fabric, which will also be utilized to create more little bundles!
We are so thankful for everyone's ongoing support and look forward to a productive 2019.
Let's keep giving in style!
XoE