Dear Friends,
Warm greetings to all!
Happy New Year and congratulations to you for doing an exceptionally amazing job with helping us to achieve our mission to clothe more than 100,000 people in need across India each year!
Check out our Blog on www.SeamsForDreams.com to see the 14 most memorable milestones of 2018! We are glad you were a part of them and Team SFD!
List of Best Moments and Milestones of 2018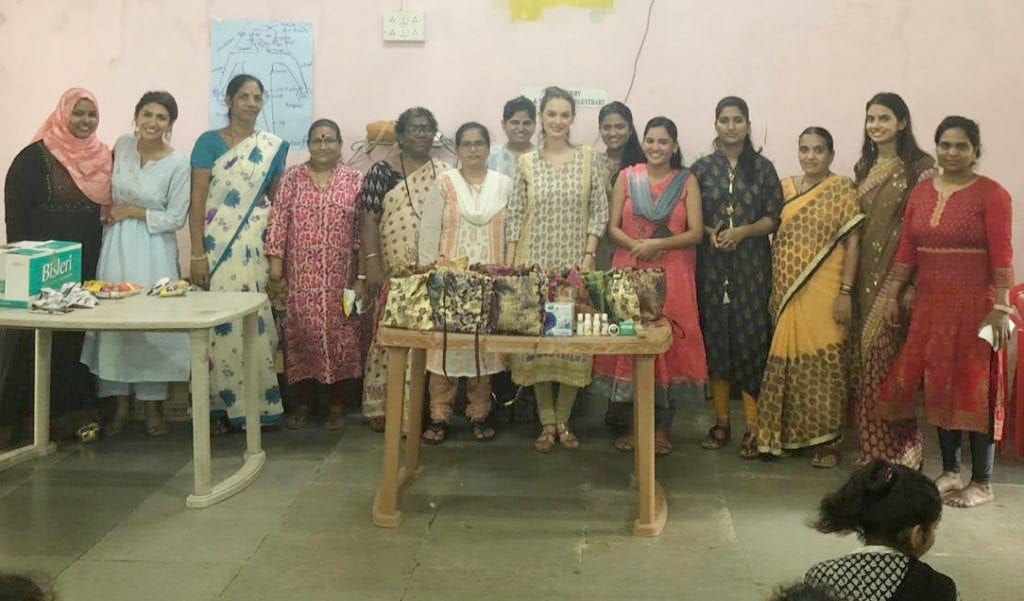 SFD has been one of the pioneers in bringing the ethical fashion trend to India and hopes that more organizations become motivated through its continuing endeavors to use fashion to give back.
We had so many golden moments shared with everyone this year and as we say goodbye to 2018, we welcome 2019 with open arms, full of hope and positivity, to continue our mission to clothe 100,000 people in India one layer at a time.
With the great success of our outreach programs and collaborations with dedicated partner NGOs, we have reached thousands of people in need across India and were able to spread the awareness for the requirements of appropriate clothing among the millions!
In 2019, we aim to reach out to even more people and are happy to count on your support again!
This year, come along with Seams For Dreams and pledge to make this world a better place, one layer at a time. We are looking forward to more exciting projects together with partner NGOs in 2019!
Seams for Dreams wishes you all the luck in keeping up sustainable habits this 2019 and cheers to an eco-friendlier you for the benefit of all and our planet this year!
More surprises are lined up for you, so stay tuned and get excited for this year to be an amazing one! We will send out updates on a monthly Newsletter and of course, make sure to follow us on social media and our website!
We wish you lots of love, success and happy moments all year round!
Team SFD