Seams For Dreams has a new collaboration with Bombay Closet Cleanse, which is an initiative started by sisters, Sana Khan and Alfiya Khan. With each passing event, the awareness for vintage, second-hand shopping is growing and Seams For Dreams is happy to be an ongoing partner with BCC while they increase the number of pop-ups they are hosting.


On the 7th and 8th of March, BCC had another pop-up at Beg Borrow Steal studio in Bandra. This is Seams For Dreams' third collaboration with BCC and this time, the SFD team put up a stall consisting of cool graphic tees, floral summer pieces, high-end designer wear, and other various pre-loved pieces.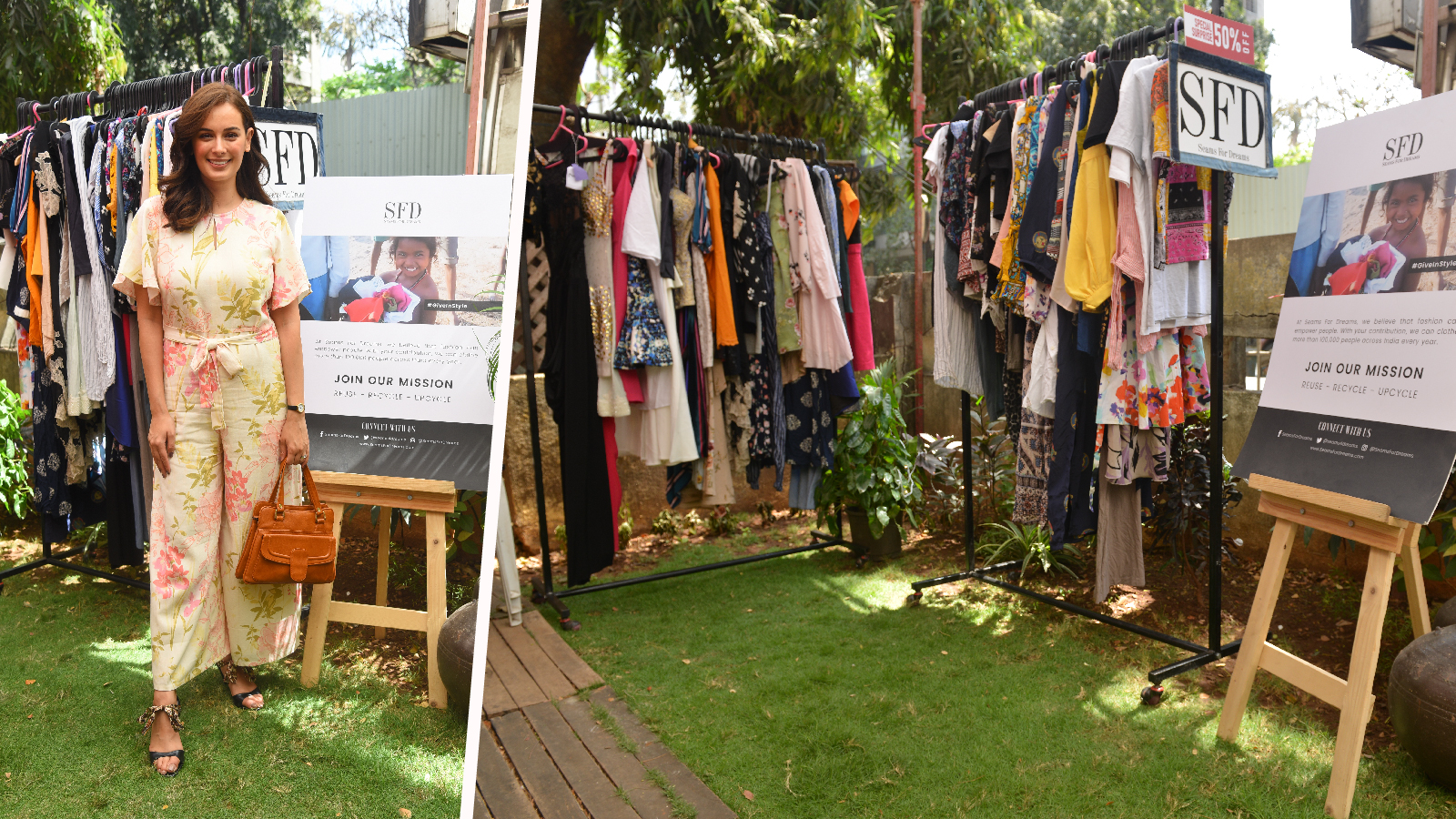 Seams For Dreams Founder Evelyn Sharma, who made an appearance at the event, says, "I love that the Bombay Closet Cleanse is growing and more people are getting into responsible fashion and more importantly, responsible shopping! Bombay definitely needs more of these events and I hope this inspires our generation to be more conscious about their shopping habits for the wellbeing of our planet." Sharma was seen wearing a beautiful floral number, vegan leather shoes by Paio Shoes, and a thrifted handbag from Berlin.



Other participants at the event were Eco Twigs, a small Mumbai based company working towards spreading awareness on saving our bees and growing our own plants, Cornucopia, a brand that sells tees and shirts, and of course, Beg Borrow Steal Studio also put up their fabulous vintage collection of denim and other high-end pieces. In honor of Women's Day, special discounts were available and were Bombay Closet Cleanse happy to also display and sell a wide array of items for every kind of shopper. The pop-up gets bigger and better every time with double the sales made this past event. Stay tuned for information on the next BCC x SFD collaboration coming soon to a store near you!



Been a part of our Pop-up? Let us know your experience in the COMMENTS!
Keep giving in style!
Team SFD