RatnaNidhi Charitable Trust is a model organization that has many focus areas for its charitable giving. Seams For Dreams is proud to continue its ongoing association with organizations such as RatnaNidhi and is excited to keep contributing to their mission.
On 23rd June, 2018, Seams For Dreams donated another 150 pieces of clothing that includes kurti tops, pants and shirts for their beneficiaries. "Organizations like Ratna Nidhi Charitable Trust set a great example for many charities and at Seams For Dreams, we strive to make the same amount of impact that Ratna Nidhi has across so many areas," says Founder Evelyn Sharma.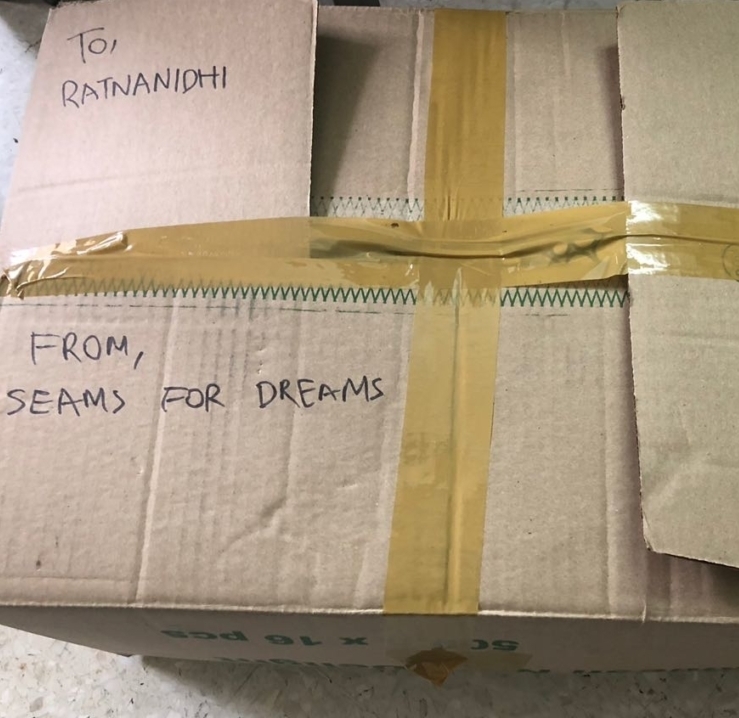 Seams For Dreams will continue partnering with other like-minded charitable causes and hope to partner with additional NGOs this year. Ratna Nidhi is just one of the many charities Seams For Dreams donates to and the organization will continue to inch towards the goal to clothe 100,000 people this year.
If you wish to donate any pre-loved items, be sure to contact the SFD team at info@seamsfordreams.com.
Keep giving in style!