The French Curiosity Club (FCC) in Mumbai is an organization started by former lawyer Margaux Hammer in Paris and the organization now has a presence in London, New York, and Mumbai. The FCC has a very straightforward focus – to bring inspiring women together and to get them to interact with one another during the various meet-ups they host.
In June, the FCC hosted their first event at SuCasa in Bandra, where the Seams For Dreams team had a display area to collect clothing donations from women who attended the event. SFD collected around 200 clothing donations during the event and the team was able to increase awareness about the various outreach projects amongst the FCC community.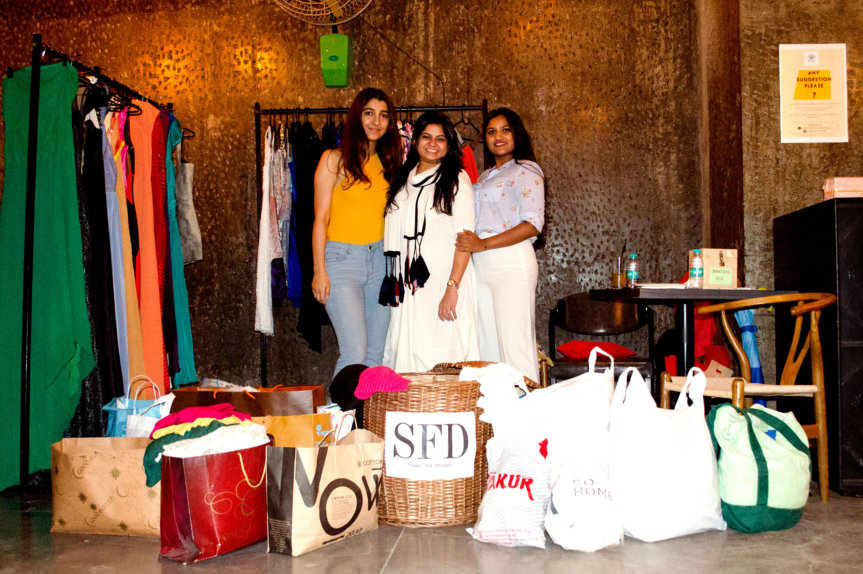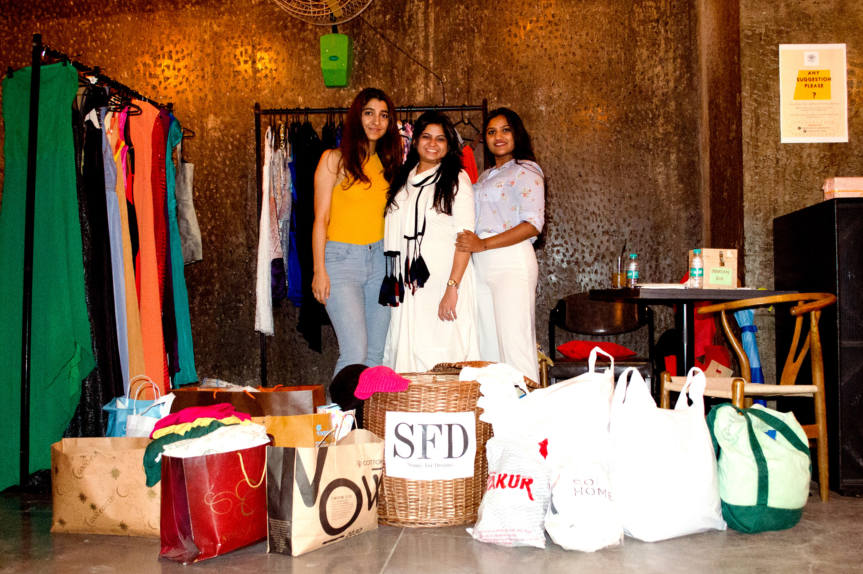 The second FCC event will be held on 18th September at Veranda in Khar at the Executive Enclave Hotel and the SFD team is proud to announce that Founder Evelyn Sharma will be speaking at the meet-up, where around 100 women from diverse backgrounds will be in attendance.
Sharma will also showcase items from SFD's upcycled line, themed "Throwback Roadies", which will be on sale during the event. This year, the upcycled collection will feature lots of vintage denim looks that are meant to not only display how old clothes can be utilized again but to create awareness on what individuals can do with scrap fabric.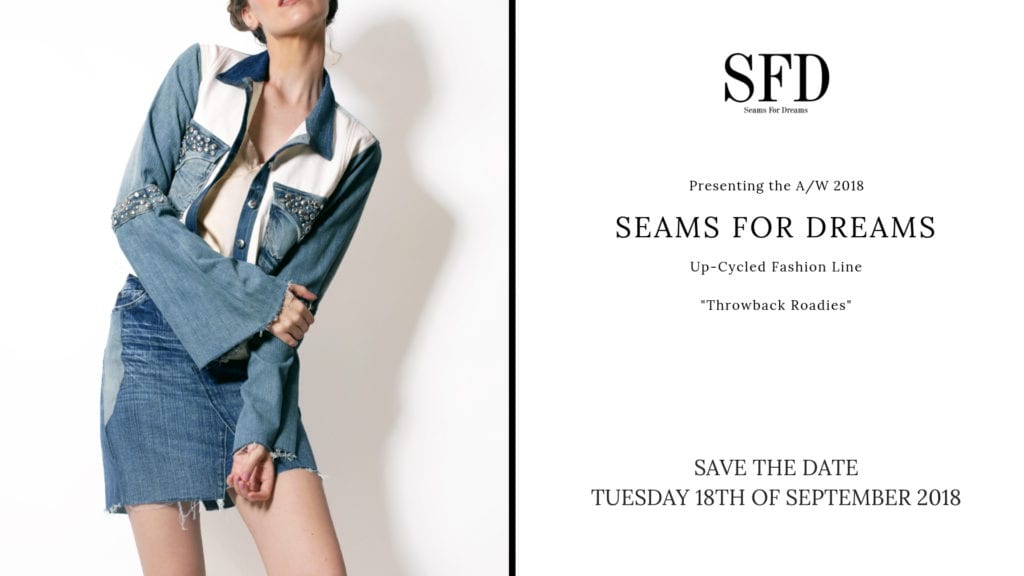 The SFD team will also be allowing FCC members to sponsor their very own Love Bundle for a young woman in need. Each Love Bundle is priced at Rs. 500 a piece and features eco-friendly self-care and personal hygiene products that will be distributed to young women through SFD's partnered NGO's.
Finally, Sharma will have the opportunity to speak about her personal journey into Bollywood, which then gave her a platform to start Seams For Dreams and her various other entrepreneurial endeavors. "Starting my charity foundation Seams For Dreams is my greatest achievement, in my opinion. Being able to use my platform to do good has always been something that is important to me and I want to share my story with other women to empower them to not only be career-oriented and successful but to also hopefully give back in some way along that path to success," says Sharma.
In order to attend the event and see Sharma tell her story, buy your tickets here.
See you there!
Keeping giving in style!
Team SFD