Hello Friends!
Can you all believe it's already September? 2018 is flying by before we know it and there's still so much left to do and so many people that need our help. The Seams For Dreams team had such a busy month this August. With the unexpected and tragic floods in Kerala that left so many stranded without food, shelter, water, and power, our SFD team and community really came together to help those affected by the disaster. I was really happy and humbled to see so many people rallying to help our fellow countrymen in Kerala, whether it was through donating supplies, clothes, money, and whatever else our hearts allowed us to give. It's times like these where we really need to come together and do more and help more.

The team was able to collect hundreds of clothing items to donate for the Kerala relief efforts and even now, the donations keep coming in. Seams For Dreams will be sending out the donations this week and our entire team is thankful for everybody's assistance during this drive.
In the month of August, our team also put together the SFD Love Bundles for the new outreach project, which is meant to spread a message of hope and worthiness amongst young women from less privileged backgrounds. This coming month, our first distribution will take place in Mumbai, for girls aged 12-18 years, who have been rescued from sexual abuse and violence. I can't even fathom what life has been like for these girls and my heart really goes out to each one. I'm just happy that our SFD team can do a little something to lighten up their lives through our SFD Love Bundles.
On the 11th of September, we will be distributing our first 40 SFD Love Bundles, which have all been sponsored by our generous donors over our new online store here! The SFD Love Bundles were put together with help from our designer friends and brand sponsors, who graciously donated fabrics and products to create the SFD Love Bundles and gifted to a girl through our NGO partner Emancipaction, an organization that actively rescues girls from human trafficking and provides shelter, education and so much more to their livelihoods. Their girls further also need clothes, shoes, and innerwear, so we've partnered with Green Soles to provide 40 pairs of slippers. We're excited for this first of many SFD Love Bundles outreaches and hope that you will keep sponsoring these little gifts over www.ShopXOE.com.
This month, the SFD Love Bundles include personal care products from eco-friendly brands like Evam, Equinox, Naturma, Everteen, and Bamboo India. Seams For Dreams continues to look for partners that can contribute to our SFD Love Bundles and join us in giving back to the girls our community! You can reach us here!  In addition to our awareness projects, SFD has started a new sustainable fashion line – The SFD UpCycle Collection.
SFD Upcycled Fashion Line was created by a talented in-house fashion team. They have taken bits of pre-loved clothing and tailored them back to life in a new, fresh and fabulous way! Presenting the first look from the "Throwback Roadies" collection.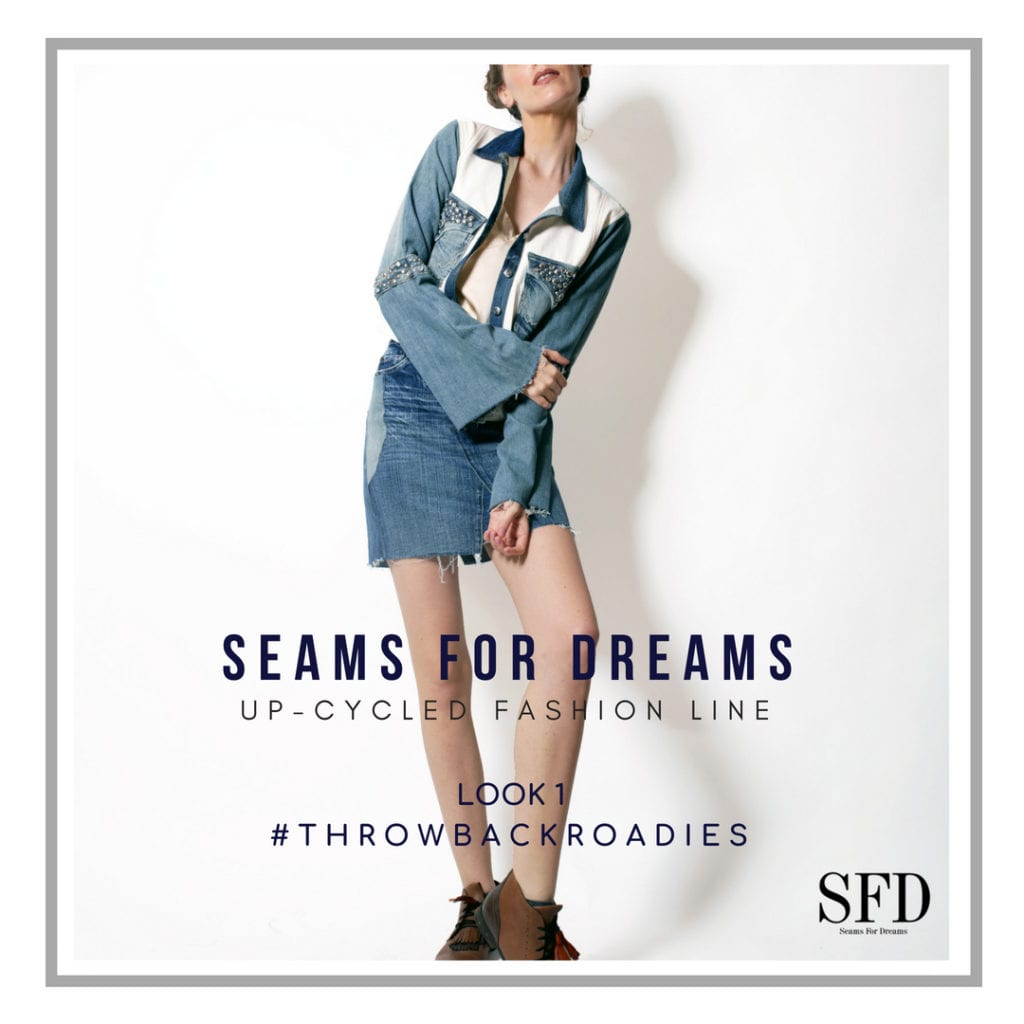 If you would like to see our SFD Love Bundles or Up-Cycled Fashion line come to our next event with the wonderful FCC Mumbai on Tuesday, 18th of September! I will also be speaking about my personal journey of becoming an actress, entrepreneur, and philanthropist. Tickets are available here.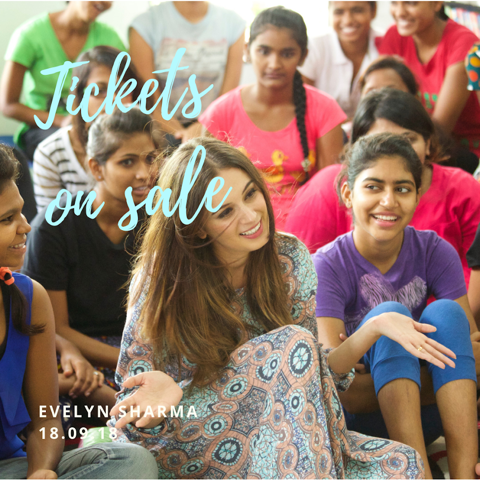 Thank you all for your unwavering support. As always, keep giving in style!
Love,
xoE