Happy Women's Day in advance, friends! My SFD team and I have been up to lots since the start of 2019 and February was a landmark month for us! To sum it all up, SFD donated a total of 650 articles of clothing, 200 of which went to Wishing Well and 300 items went to Green Yatra. Each month, our distribution missions are increasing, and we truly enjoy being able to give back more to our community as the generous donations from all our supporters keep pouring in!
Last month was special for me as well because I got to be the showstopper for Doodlage at the #FashUp showcase presented in collaboration with Fashion Revolution, which was sponsored by Tencel India at Lakme Fashion Week's Sustainable Fashion Day. I loved being able to support the cause and the work of up and coming, sustainable designers. Not to mention, Doodlage is designed by one of our very own SFD advisors Kriti Tula, and her label is all about upcycling – something that my team does every year with surplus donations.
In addition, Seams For Dreams also started the new collaboration with designer Tanya Guppta for the SFD Love Bundles, which is our latest awareness project. The Love Bundles can be sponsored at INR500 from my online shop www.ShopXoE.com for young women in need. You can always shop there or come and see our SFD team and the adorable Love Bundles at some of the various events and pop-ups we are at around the city!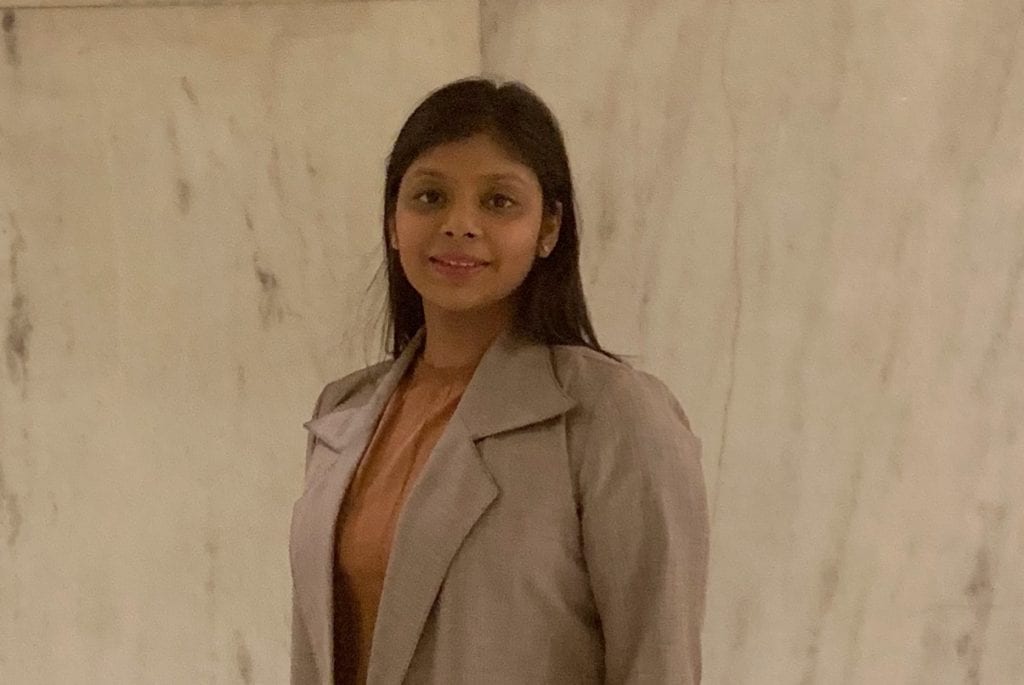 Still eyeing pieces from our Throwback Roadies collection? I'm happy to let you all know that you can still snag some exclusive pieces from our collection on my ShopXoE site. My team has worked so hard on putting together these beautifully upcycled pieces and they're truly one of a kind!
Make sure you stay tuned on our SFD Blog for detailed updates on what's happening at the SFD headquarters. As always, if you wish to donate pre-loved clothes, keep them coming and get in touch with us at info@seamsfordreams.com!
Let's keep giving in style!
XoE