Greetings Friends!
Seams For Dreams had a busy September with many new developments and lots of outreach to those in need. After all, our Seams For Dreams team continues to grow month after month and it's all because of all of YOUR donations and support. Each month, we continue to collect more donations and last month, due to our efforts for the Kerala Floods, we were able to donate around 500 articles of clothing to our NGO partner for the entire drive. All the clothes were donated to those in need and who continue to struggle to rebuild their lives in Kerala after the devastation. I am so proud of my entire team and grateful for all of the people who came together to help us during the drive.
Seams For Dreams is expanding, so naturally, we also needed to bring on more inspiring individuals to our Board of Advisory. The team and I would like to welcome Kriti Tula, Founder and CEO of Doodlage, a brand that you hear us talking about a lot! Doodlage is a label that features collections completely made out of scrap materials and upcycled to make some pretty magical stuff! We are so lucky to have Kriti be a part of our team because our visions are nearly the same – to bring more and more awareness to the endless possibilities of upcycling and sustainability. Kriti plans to guide us in many ways, including helping us think of new and creative ways we can upcycle all of the wonderful donations that we receive!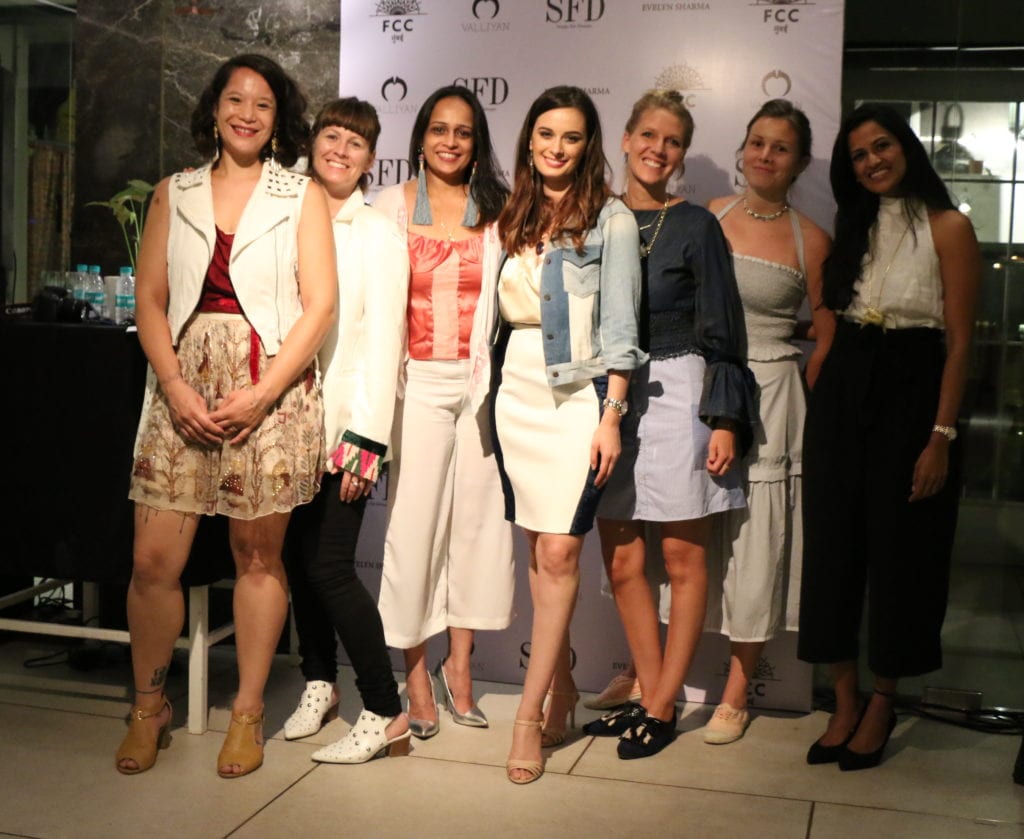 As many of you know, we have also launched our own upcycled collection this past month at the French Curiosity Club, where I had the opportunity to tell my story about how I built SFD and my awesome team got to showcase all of their hard work on the collection! As we're now in the process of planning for the next collection and there's a chance that some of your lovely pieces may transform into something that could potentially end up in your closet again with a whole new identity! Keep sending your clothes donations to us!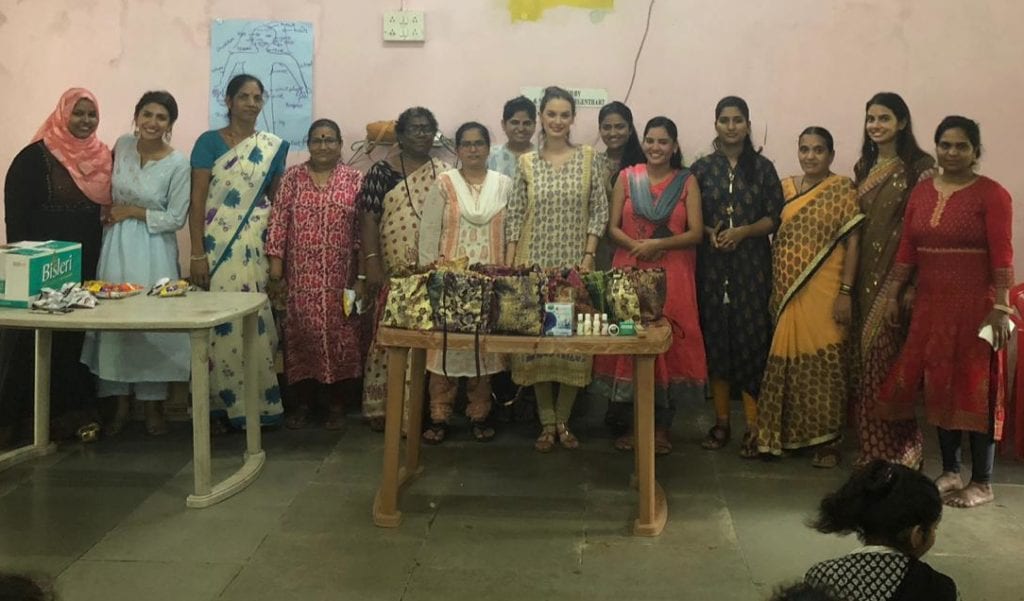 Love Bundles was another big part of our month in September, and we featured Love Bundles on my online shop www.ShopXOE.com and at the FCC event, where individuals could sponsor a Love Bundle for just Rs. 500 to help a girl in need through our NGO partner for the outreach mission, an organization called Emancipaction. Emancipaction who provide support to Government homes that shelter girls, rescued from life of abuse through mental health care and healing. Each and every bundle, which were also upcycled from designer fabric, contained self-care and personal hygiene products from organic and eco-friendly brands that we just love! By gifting these Love Bundle, we hope to put a smile on all of their faces!
We were able to distribute a total of 40 SFD Love bundles last month along with refurbished slippers from Greensole and all organic, anti-odour & anti-microbial undergarment from InnerSense.
We will continue to look to you to help us spread love to more girls through sponsorships of these adorable little bags filled with joy!
This last month, Seams For Dreams also donated clothing to existing partner NGOs including Ratna Nidhi Charitable Trust with an outreach of 250 pieces of clothing and to Green Yatra with an outreach of 300 clothes. All I have to say is – keep those donations coming! There is never a shortage of people we can reach through our efforts.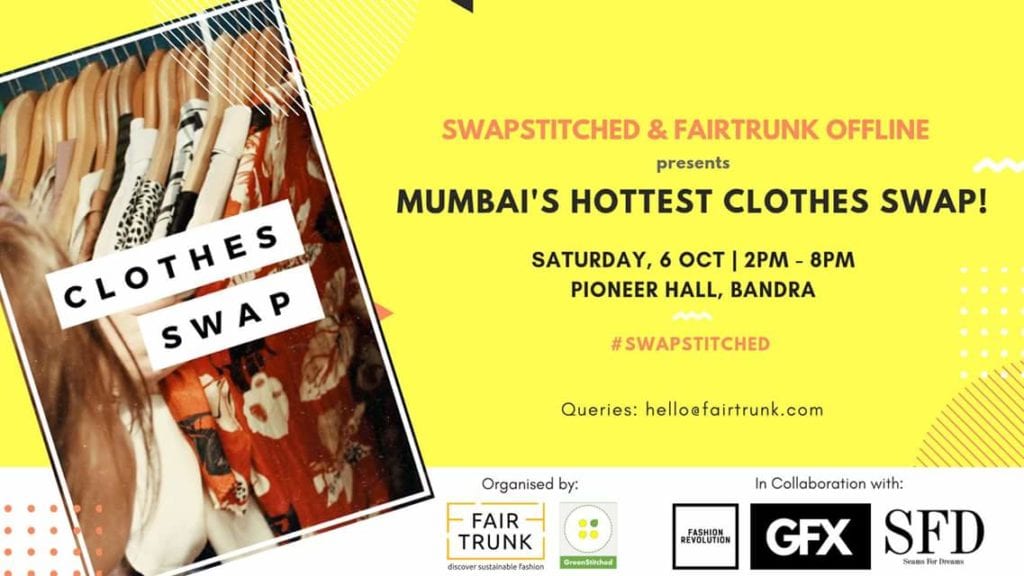 Finally, we have an eventful October to look forward to with all the various outreach missions and events Seams For Dreams plans to be a part of. On the 6th of October, Seams For Dreams will participate in an event called Fairtrunk Offline, which will be Mumbai's first clothes swap! Fairtrunk has already taken place in cities like Bangalore and it's finally happening here in Mumbai. Seams For Dreams will be providing some pre-loved clothing for swapping and also be taking any scraps or leftover items received from the event. We can't wait to see everyone there!
Tickets are available here.
Make sure to stay tuned our blog and social media pages for real-time updates on what's happening at Seams For Dreams! Keep giving in style!
Love,
xoE