Seams For Dreams is journeying into the new decade with many things to be grateful for and even more to look forward to! The responsible fashion movement is growing tremendously and the SFD team is happy to be at the forefront of the movement in India.

2019 was a landmark year for the organization and over 1,500 articles of appropriate clothing were collected in just a short time span of two months. As you may already know, most of these clothes go directly to people in need through SFD's partner NGOs that are doing some fantastic outreach with various at-risk communities. Each year, the number of donations received has steadily increased and due to this growth, SFD has been able to collaborate with additional organizations and give back more through these strategic partnerships. In the past year, Seams For Dreams has donated over 40,000 pieces of clothing items across various regions in India and the organization keeps inching towards their goal to clothe 100,000 people in need. Of course, the goal will also grow as the organization continues to scale its capacity and increase the number of donations.
So, what's the process at the Seams For Dreams HQ?
First, the organization accepts donations from various individuals. Seams For Dreams encourages all people to clean out their closets and segregate items that have not been worn in over 6 months to keep things fresh and minimal. After this, the clothing to be donated needs to be washed and properly folded, packed and sealed in a box. From here, the donations can be picked up by our new SFD truck! People can schedule the pickup or send it to the SFD HQ directly.
Once the donation is received, items of clothing are further segregated by the team into three categories: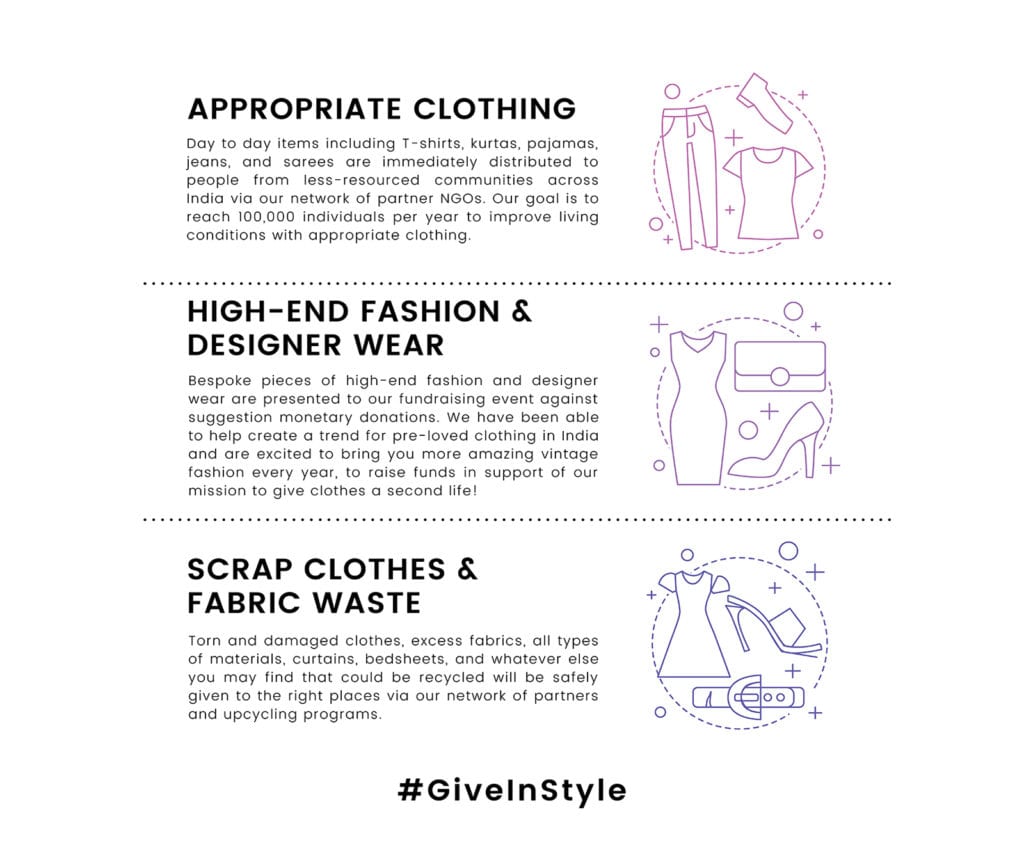 Join Seams For Dreams in Spreading Love in 2020 and by donating Your Clothes!
Donating your clothes and sharing your resources with those in need not only increases the lifeline of your apparel but also benefits our environment and the people living in it. In 2020, join Seams For Dreams and the responsible fashion community at large in making a resolution to buy less and give more. After all, pre-loved fashion is a great way to share love with others and our planet!
Feel free to leave us a comment or contact us via email for more information on how to donate your own clothes. Stay tuned on the blog, and over our social media!
Keep giving in style!
Team SFD