With everyone panic-buying what seems like all the hand sanitizer available in the world, it's getting more and more difficult to find what you need in stores. Of course, washing your hands while at home as frequently as you can is the most important part of helping curb the spread of the coronavirus, but when we step out to get our essentials and touch things like elevator buttons, door handles, and goods at the store, hand sanitizer is needed with almost every point of contact.
Can't find a hand sanitizer at the store because everything is sold out? Fret not, we've got a few at-home solutions ready for you to make your own. This can also be a fun DIY activity for you and your family, as DIY solutions are an important way to keep your kids engaged too! Most importantly, making at-home hand sanitizers is more cost-effective, way more fun, and a good way to make sure you know what's disinfecting those hands!
Before you start, here are some tips you should follow for optimal results, as recommended by the WHO: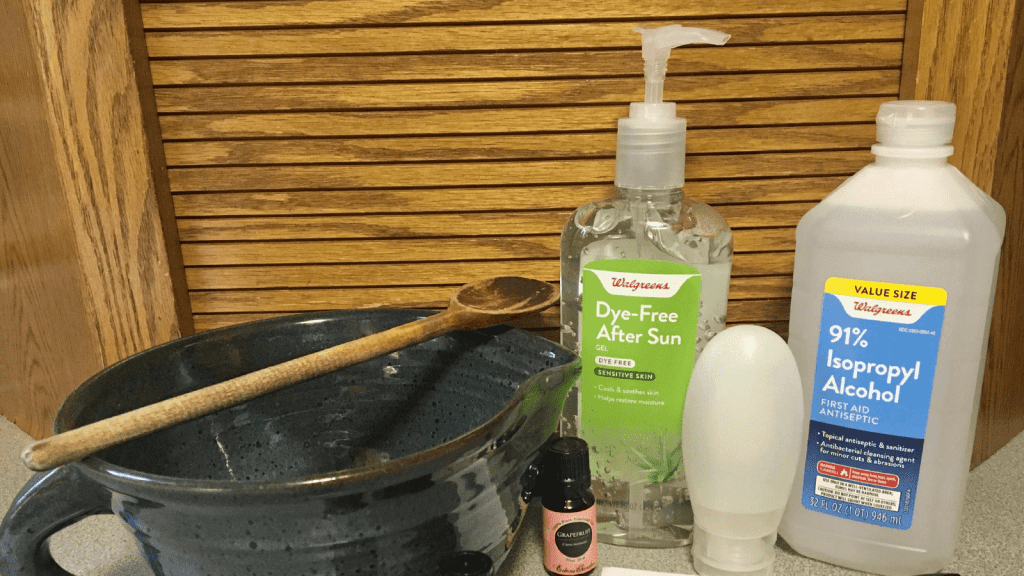 Make the hand sanitizer in a clean space. Wipe down counter tops with a diluted bleach solution beforehand.
Wash your hands thoroughly before making the hand sanitizer.
To mix, use a clean spoon and whisk. Wash these items thoroughly before using them.
Make sure the alcohol used for the hand sanitizer is not diluted.
Mix all the ingredients thoroughly until they are well blended.
Do not touch the mixture with your hands until it is ready for use.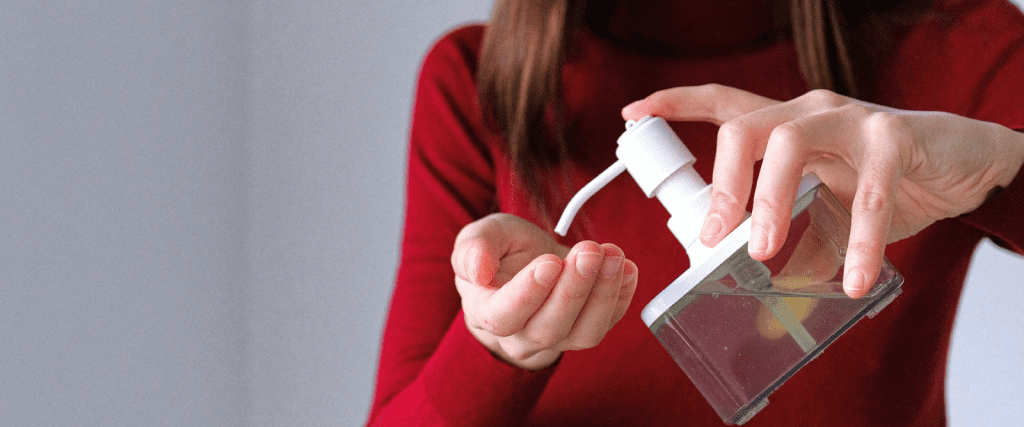 Our favourite at-home sanitizer is super easy to make and only requires a few essential ingredients that you most probably already have in your home, or you can easily pick up from a local chemist or pharmacy. All you will need is aloevera, either fresh from the plant or in a premixed gel that you can find at the store, rubbing alcohol, and your favourite essential oil. We would recommend using lavender or tea tree oil! Take ⅓ cup of aloevera gel and mix it into ⅔ cup of rubbing alcohol, add in 5-10 drops of essential oil of your choosing, mix it up well, bottle it up, and voila! Your very own at-home sanitizer is ready to go.
Here are some more reference videos that you can watch before creating your concoction.
You can also help us by being a part of our #SFDCOVID19RELIEF Campaign. To know more click here.
Follow us on Instagram for more updates and details: @seamsfordreams
You can contact us directly at info@seamsofrdreams.com or give us a call on +91-7021139358 to schedule a pick-up with us or for other queries.
Stay home and stay safe, everybody!
Team SFD