The fashion world was grieving the loss of iconic designer Karl Lagerfeld this past week. As we all think about his many contributions to fashion and the way we wear art, Lagerfeld also spent some of his time championing sustainability. By no means does Chanel claim to be a sustainable label but Lagerfeld himself made an effort to incorporate elements of sustainability into some of his work, even stating at one point, "At the moment, sustainability is an expression of our times."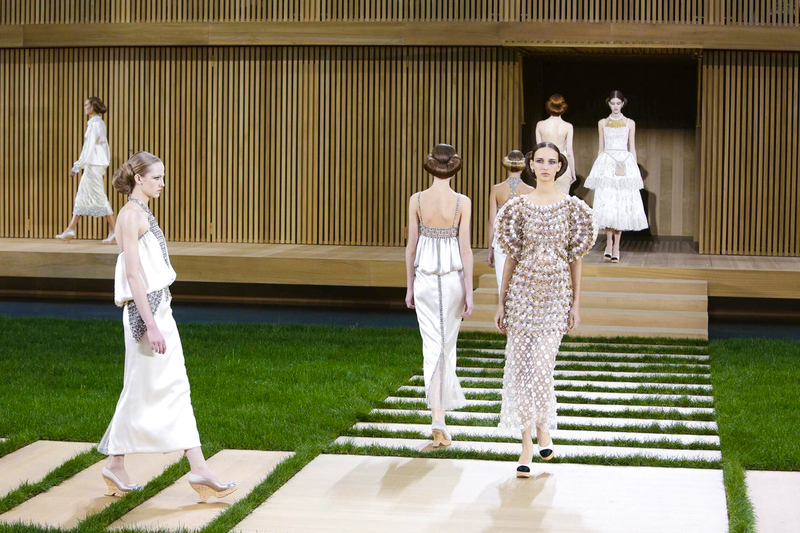 In the spring of 2016, Lagerfeld launched his eco-couture collection which was all focused on fashion and natural resources. This collection was definitely one of the first of its kind, as every element was made from sustainable materials and the set was even recycled after the show. Cork was used for the shoes, the gowns were made from recycled paper, and everything was made locally in Paris. This collection surely showed the world that even the biggest designers can create beautifully couture, conscious pieces that weave in elements of nature.
This is significant for the fashion world, as it sets the precedent other big-name designers can be innovative in their approach for design as well and many designers have in fact since then launched their own sustainable collections. It's no surprise that Lagerfeld was legendary and while we're sad to hear of his passing, we're also celebrating his many accomplishments!
Team SFD