Last year, Cannes had the Green Carpet Challenge where celebs like Cate Blanchett, Emma Watson, Lupita Nyong'o, and Julianne Moore made their own sustainable style statements by walking the red-carpet head to toe in ethical fashion for the Green Carpet Challenge. These fabulous women proved that sustainable can be sexy and gone are the days of sustainable fashion being just a big, jute potato sack.
This year, although there wasn't a formal challenge put forth for Cannes, Bryce Dallas Howard the Rocketman star, took it upon herself to announce her own challenge – to only wear pre-loved clothing. Howard made the announcement on Instagram stating, "Hey online family, I'm in Cannes! You know what that means…big time fancy schmancy dressing up. I always feel conflicted when shopping for a press tour, because often these are clothes I will only wear once. In the past, since I've purchased rather than borrowed I realized ultimately this wasn't an entirely sustainable practice. For several years now, I've relied on @therealreal religiously to both buy and consign my own clothes. So for this @rocketmanmovie press tour, I challenged myself to exclusively dress in consigned and previously owned pieces."
Every one of Howard's looks was stunningly vintage and she was seen starting the festival for a photo-call wearing a suede, purple mini-dress by Ralph Lauren and even accessorized her look with consigned items. Howard's red-carpet look was a stunning floral Gucci gown with a plunging neckline that surely turned heads.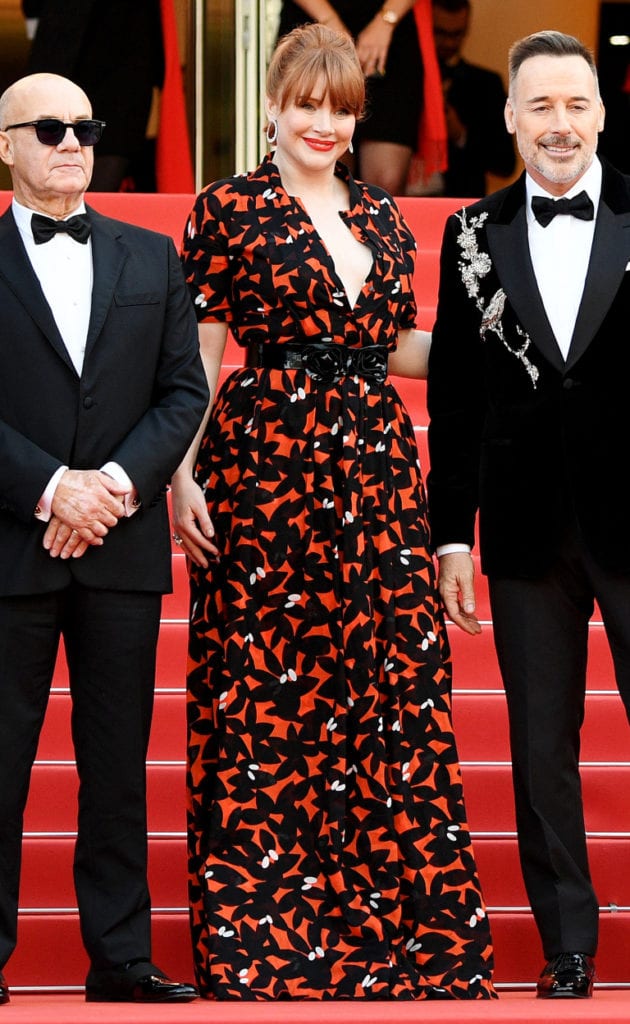 Wearing pre-loved clothing that may not have been made sustainably can actually still be part of a sustainable message through consignment, and repurposing and recycling. Stars like Howard that keep spreading awareness of the various ways we can practice sustainability while continuing to be glamourous are inspiring and ethical fashion goals. Seams For Dreams loves seeing when pre-loved clothing takes center stage!
Team SFD