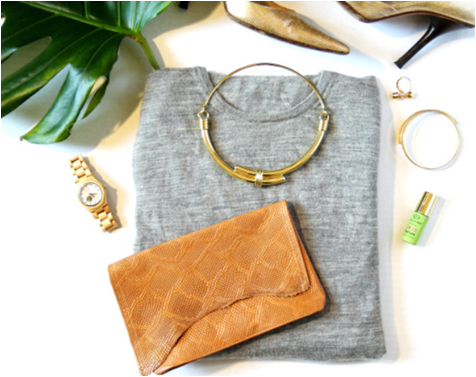 This holiday season surprise your loved ones with chic gift ideas from up-cycling fashion brands around the world for under 1500 Rupees each!Offering you collections from Amour Vert, PeopleTree, H&M Conscious and more. The SFD Team carefully chose the 6 best gift ideas for you to offer your loved ones this Christmas which can easily be bought online.
These brands promise customers 100% guarantee on hand-crafted products, uses eco-friendly materials and does not produce anything that is damaging to the environment. Recycling and upcycling old clothing into wearable fashion is our gift to you this holiday season from Seams for Dreams!
Christmas Gift Idea 1: Cool Tops from the H&M Conscious Collection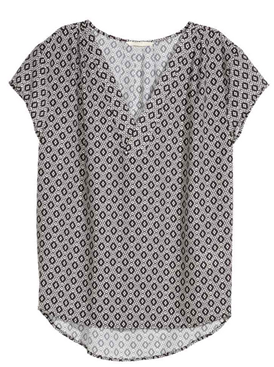 A black/patterned V-neck blouse from H&M Conscious Collection. Made from 100% recycled polyester, this elegant yet flirty blouse is perfect for any occasion! A night out with friends, office attire, relaxing by the beach over winter break. Available in all sizes.
Christmas Gift Idea 2:  Silver Bangles from Alternative Apparel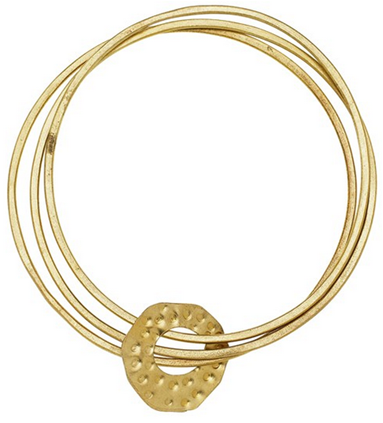 Another accessory that will mix and match with an outfit of your choice! Could be worn separately or together, Alternative Apparel offers beautifully hand-crafted jewelry thatis suitable for all skin types. The metals are recycled and are all packaged from FSC-certified materials prior to shipping.
Christmas Gift Idea 3: Artumie Rosemary Lavender Scented Candle from Amour Vert
Available in 5 other scents that include Amber Oak Moss, Midwest Campfire, Bergamot Basil and more. This would be a great gift for family members or that special someone.Light up a candle over a romantic dinner, relax over a bubble bath, or meditation. These scented candles are the perfect way to warm up the house with holiday aromas.
Christmas Gift Idea 4: A Boohoo Glitter Envelope Clutch from ASOS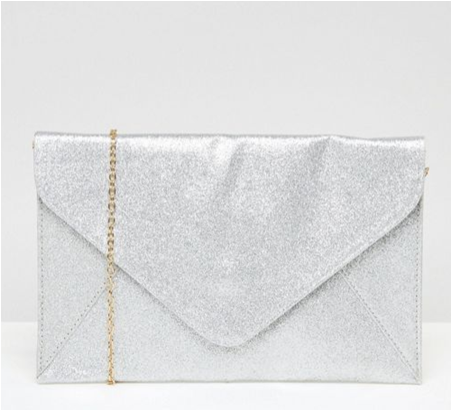 A perfect accessory for that New Year's Eve Party with your best friends. Tired of not being able to fit all of your necessities in one small purse? Don't want to carry a large tote purse when going out with friends? All of your problems will be solved with this carefully hand-crafted clutch. This purse is eco-friendly, sustainable, and made from recycled materials. Could we ask for any more?! And it only costs 764.26 Indian Rupees when you buy online.
Christmas Gift Idea 5: Ethical Chocolates from FairBox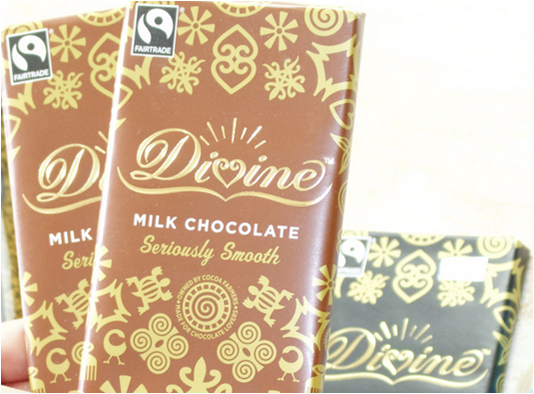 This holiday season indulge in these delicious box of variety chocolates from FairBox. Offering a box of 6 smooth Fair Trade
chocolates and
biscuits when subscribing to chocolate FairBox. Perfect for a gift or indulging with family and friends, chocolate is the key to everyone's soul. Each box is customizable-with your favorites, dietary restrictions, etc. Only 1500 rupees!
Ultimate Christmas Gift Idea: Limited Edition LOVE TEE by PUNARVI
And our final selection for that perfect Christmas gift for your friends and loved ones is the limited edition LOVE TEE by New York based Designer PUNARVI. At an amazing price of 1348.50 Indian Rupees, no other ethical shirt is better than this carefully crafted shirt that comes with a detailed embroidered printed heart on top, symbolizing love and a positive collaboration with Seams for Dreams. The best part of this gift – proceeds go to the charity mission of Seams for Dreams in clothing 100,000 people in India! Now that's a good bargain for an awesome Christmas gift, designed by PUNARVI and giving in style at the same time!