The growing awareness of social and environmental issues is driving the growth of so-called 'slow fashion' worldwide. Both brands and consumers are increasingly engaging in more sustainable practices, which stimulates the idea of a more conscious world.
Most of you may have already stumbled across the term 'slow fashion'. For a while now, it has seemed to be on everybody's lips. Nowadays, the meaning of this expression is still a bit blurry for some of us. To put an end to that and clear things up, we will provide you with all there is to know about slow fashion! So let's get right into it:
'Slow fashion', as the term already indicates, stands for a movement opposite of the 'fast fashion' movement. The slow fashion movement consists of the conscious choice to buy better quality items that last, which ensures you buy less often. Buyers that participate in this movement also aim to purchase only from environmentally and ethically-conscious brands – which encourage them to not only preach but practice the slow fashion movement.
It further incorporates the 'eco', 'ethical' and 'green' concepts into one unique movement, and is therefore about creating an industry that benefits the planet and all its habitants.
Garments that are considered 'slow fashion' are designed to last. It's fair to say that the slow fashion industry prioritises quality over quantity, and versatility rather than one-off fashion pieces.
Have a look at the following illustration, it describes the slow fashion movement in a nutshell: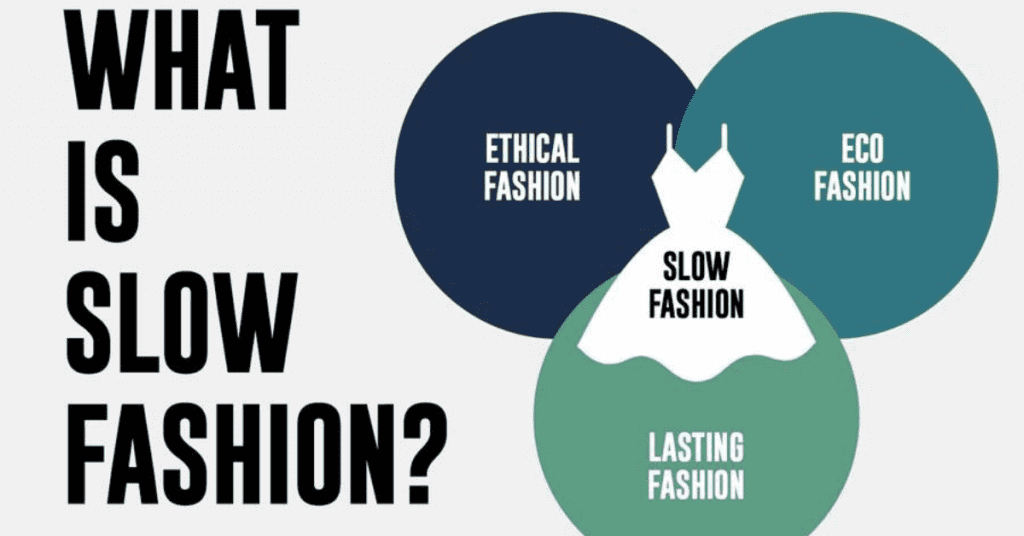 Slow fashion can be understood as the intersection of ethical, eco and lasting fashion.
Ethical fashion takes care of fair treatment and respect for the people employed to create the clothing.
Eco fashion concerns the impact of clothing production on the environment.
Lasting fashion questions the garment itself and slows down the clothing consumption rate.
We believe that slow fashion practices are crucial in order to achieve a better fashion future. At SFD, our goal is to promote a more sustainable fashion future through reusing, recycling, and upcycling. Let's join the slow fashion movement!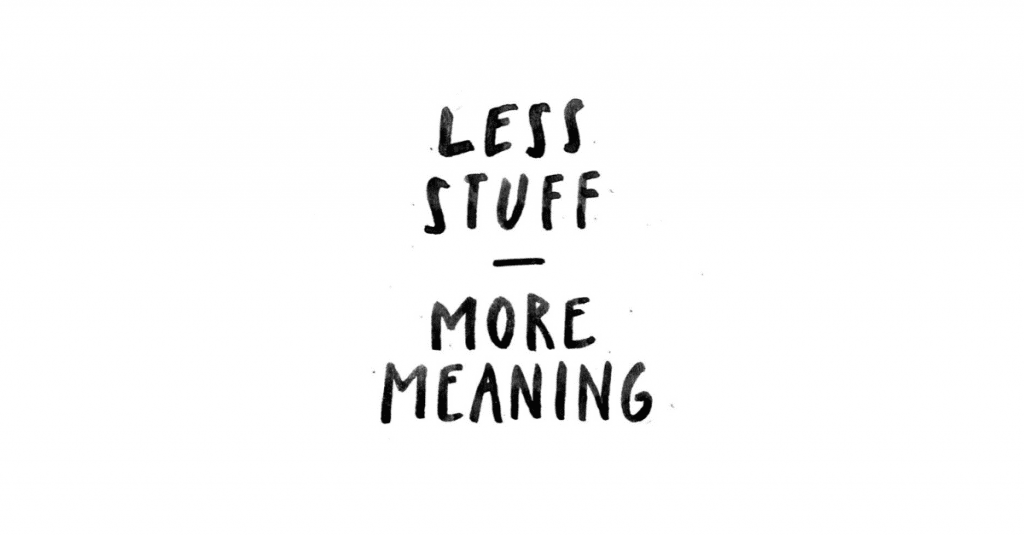 What are your thoughts on Slow Fashion? Let us know in the COMMENTS!
Team SFD