The year 2016 has been awesome for the whole team of Seams for Dreams.  For all friends and supporters that have been with us all the way from January until now, we thank you from the bottom of our hearts!
Now that we are ending the year with a big bang starting tomorrow, the 31st of December at midnight for everyone all over the world, we share to all the best moments and milestones of Seams for Dreams for the year 2016.
 MEMORABLE SFD MILESTONE FOR 2016 ONE: Seams for Dreams at the Café LuxstoTrunkshow
In March this year, one of the highlights was the collaboration of different designers in India at the Café LUXSTO Trunkshow. With two successful fund-raising events in 2015, Seams For Dreams has brought together the who-is-who of the film and fashion industry. Top fashion designers like Nishka Lulla, Wendell Rodricks, Falguni & Shane Peacock, film and fashion stylists and celebrities count to the supporters of this noble initiative. A feature on Times of India was published as well on Seams for Dreams and Evelyn Sharma. To get back on this article, click this link to Times Of India.
MEMORABLE SFD MILESTONE FOR 2016 TWO: Evelyn Sharma honored with Philanthropist of the Year award for her charity work.
A big highlight of the year was when SFD Founder Evelyn Sharma was recognized for the charity work that she has been associated with Seams for Dreams since long time at a high-profile ceremony attended by celebrities from entertainment, sports corporate and other avenues.
MEMORABLE SFD MILESTONE FOR 2016 THREE: Seams For Dreams & Jhelum Fashion House help New Hope Foundation to raise funds at the SION Carnival!
Seams For Dreams was happy to be a part of the SION CARNIVAL last April held at the prestigious Sion Fort in Mumbai. Together with Jhelum Fashion house, SFD helped raising funds together in support of local social causes such as the widows of drought hit farmers, special children and other financially challenged families of the neighbourhood.
MEMORABLE SFD MILESTONE FOR 2016 FOUR: Seams For Dreams joins hands with Green Yatra to give in style!
In June 2016 Seams For Dreams provided around 300 items of second hand clothing for men and women such as jeans, t-shirts, kurtas and pajamas to Green Yatra for an outreach to various tribal sectors of Maharashtra, villages of Ambadi, Bhiwandi Taluka, Palghar District, in support of the afflicted areas and underprivileged class of society.
MEMORABLE SFD MILESTONE FOR 2016 FIVE: Seams For Dreams and Wishing Well join hands to provide appropriate clothing to people in urgent need
Another highlight in June 2016 – Seams For Dreams was excited to be part of several outreaches through the established NGO Wishing Well Organization, by providing over 200 items of second hand clothing such as sarees, dresses, jeans, skirts, t-shirts and tops to people in urgent need of appropriate clothing.
MEMORABLE SFD MILESTONE FOR 2016 SIX: Seams for Dreams One Year Anniversary!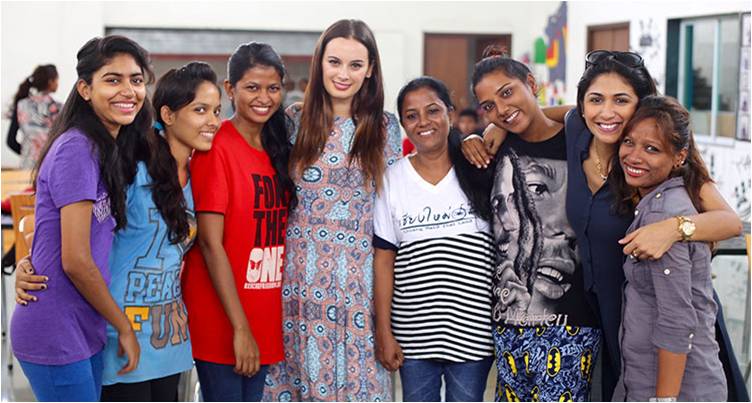 In July 2016, SFD celebrated its first year anniversary and operations went even stronger and SFD were invited to many society, college and fashion events to showcase beautiful pre-loved fashion and to raise funds with mini Garage Sales all over Mumbai!
MEMORABLE SFD MILESTONE FOR 2016 SEVEN: Punarvi Designs Cool Shirts for Seams for Dreams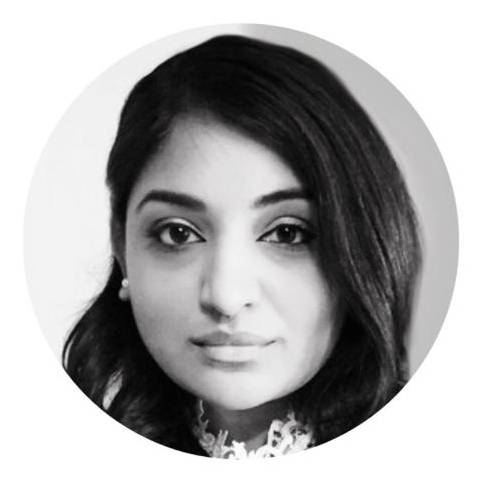 The shirts that Punarvi has created are all made from 100 % Supima cotton, assuring good quality and were sold at the 3rd Garage Sale of SFD!
MEMORABLE SFD MILESTONE FOR 2016 EIGHT: Evelyn Sharma Featured as Honoured Guest at HELLO! India Soirée
HELLO! India, our beloved celebrity and lifestyle magazine, celebrated 10 years in the business lAST October, 2016 in Ahemdabad, honoring women achievers from different walks of life including our very own, Evelyn Sharma for her philanthropic work through fashion charity organization, Seams for Dreams. Ruchika Mehta, Editor of HELLO! India introduced Evelyn to the big audience that warmly received her and her touching speech that spoke briefly about Seams for Dreams and its mission to clothe 100,000 people in India, one layer at a time.
MEMORABLE SFD MILESTONE FOR 2016 NINE: Seams for Dreams' 3rd Garage Sale!
In October 2016, the whole SFD Team beamed with pride after a very successful culmination of the 3rd Garage Sale which happened at Olive Bar and Kitchen. Tons of guests, fashionistas and celebrities from the film and fashion industry came and conquered the fashion racks that were all set and laid out for the momentous event.
MEMORABLE SFD MILESTONE FOR 2016 TEN: New Smiles Created as Seams for Dreams Allocates New Clothing Donations to Green Yatra
In November 2016, 300 pieces of vintage clothes were handed over to Green Yatra and were distributed to the people in need who will benefit from them the most.
MEMORABLE SFD MILESTONE FOR 2016 ELEVEN: Women Empowerment at The Hope Collab Event with Seams for Dreams
Seams for Dreams recently partnered with The Hope Collab (THC) during their event entitled "The Hope
Collab Light Streams & Fabric". It was a partnership that celebrated
fashion and women, empowering each and every one who were there through inspiring poems and stories with various fashion related activities that were shared to all.
MEMORABLE SFD MILESTONE FOR 2016 TWELVE: A Grand Fashion Weekend at the Stylecracker Borough with Seams for Dreams!
The team of Seams for Dreams had a fabulous time at the StyleCracker Borough, deemed as one of the biggest fashion shopping events in India which happened at the last weekend of November. Fashionistas and shoppers alike came in full force and visited the pop-up booth of Seams for Dreams located at the A16 tent at the event, attended by the stylish members of the SFD Team.
MEMORABLE SFD MILESTONE FOR 2016 THIRTEEN: A Plaque of Appreciation from Habitat for Humanity India for SFD Founder, Evelyn Sharma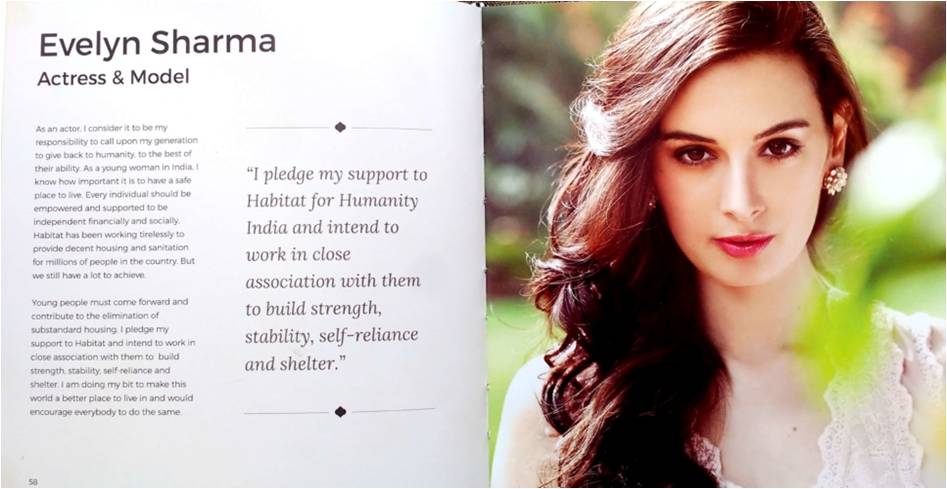 The whole team of Seams of Dreams beamed with pride as our Founder, Evelyn Sharma was awarded by Habitat for Humanity India, the Champion Builder plaque of appreciation for her philanthropic work in helping the people in need in India, one layer at a time with Seams for Dreams.
MEMORABLE SFD MILESTONE FOR 2016 FOURTEEN: SFD Christmas Clothing Donation Drive December 2016
The Christmas Donation Drive in December was very successful, with toys, clothing, dresses and kurtas received by our team in our SFD headquarters in Mumbai. Other clothing donations were also picked up, a promise that SFD have guaranteed to all who wanted to send their donations at ease and change lives with their valued contribution.
MEMORABLE SFD MILESTONE FOR 2016 FIFTEEN: SFD along with The Hope Collab spreads Christmas Joy in Mumbai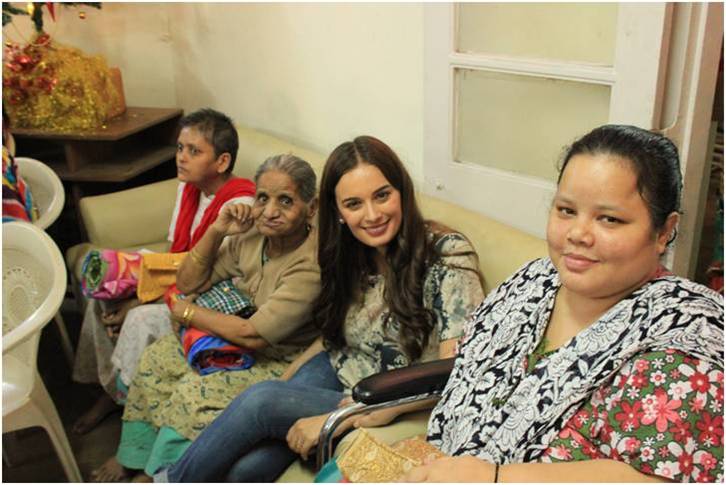 Happiness can come in all forms, and this jolly season it came in the form of Seams For Dreams and The Hope Collab coming together to celebrate the Christmas Season with the elderly on the 17th of December 2016 at The King George V Memorial, Mahalaxmi in Mumbai. This was one of the BEST highlights of the year with dance performances by renowned dance  choreographer, Mr. Hemant Chaurasia and a bunch of kids who danced their way to glory.  The event also saw the attendance of popular television actor, Mr. Keith Sequeira and former Miss India International 2012, Miss Rochelle Rao.
So many golden moments shared with everyone this year and as we say goodbye to 2016, we welcome with open arms the coming year of 2017, full of hope and positivity, continuing our mission in clothing 100,000 people in India one layer at a time. Happy New Year to all!