The 6th annual Christmas fundraiser that is hosted by Seams For Dreams every year was held at Olive Bar & Kitchen this past Saturday, the 14th of December. The star-studded event saw many well-known faces, fashion influencers, and generous supporters gather to shop for the cause of responsible fashion. Claire Marrinan, the latest addition to the SFD Advisory Board hosted the event beautifully and many friends and supporters of the organisation came to celebrate the spirit of giving in style. Rochelle Rao and Keith Sequeira, Paloma Rao, Harpreet Baweja, Nicole Madell, Natacha De Sa, Kyana Emmot, Marce Pedrozo, and Natasha Jeyasingh, to name a few. Spreading all of this holiday cheer would not have been possible without the support of the generous SFD partners who gave their time, resources, and personal dedication into making the event a roaring success: DIPR – DI Public Relations, Magnanimous Events, Olive Bar & Kitchen, WIP Creatives, and FAD International – the School Of Style.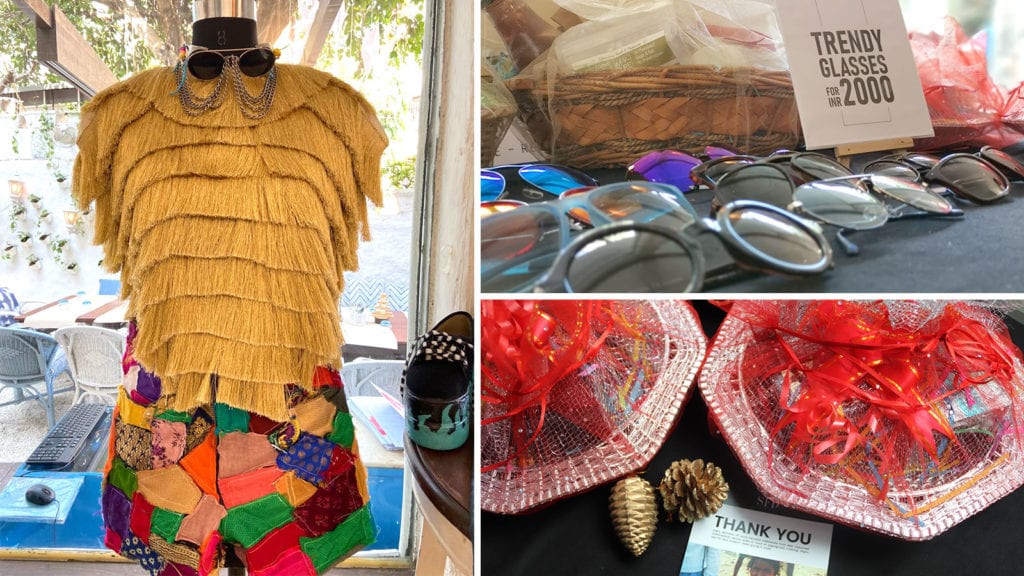 The full-day event saw hundreds of shoppers ready for a holiday bargain and many designers donated pieces generously to ensure that it was indeed a festive market! You can find lots of photos in our Facebook Album here, do leave us some love and comments! 
Like every year, SFD received immense support from the film and fashion industry with beautiful clothes donations from celebrities, stylists, brands promoting sustainability, and other generous individuals! AND and Global Desi donated around 200 pieces of clothing to be sold, and other trendy pieces from labels such as Jodi Life, Nandita Mahtani, Bodice, Doodlage, and Akashi were also a hit amongst shoppers this year. Seams For Dreams is also thankful to Antara Motiwala Marwa, Claudia Ciesla, and Jhelum for their gorgeous donations. All funds will be used 100% for the non-profit's operations and outreach efforts in the coming year, 2020.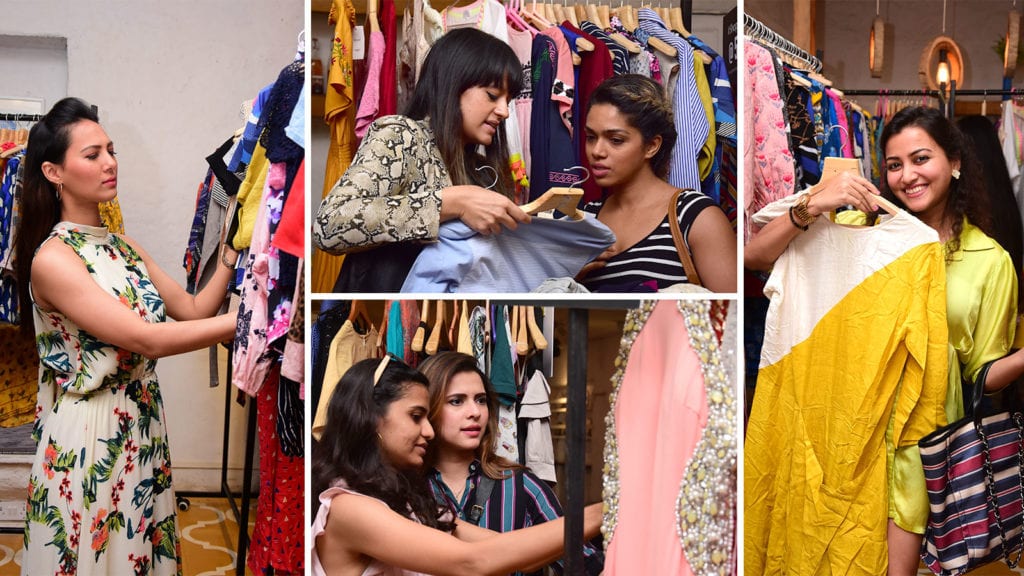 To complement the stunning vintage fashion pieces, the sale also saw lovely jewelry and accessories contributions from Roma, and statement pieces from Radhika Agrawal and Shaheen Abbas, which were, of course, loved by guests and made for great gifting ideas, too. In addition, 10 trendy sunglasses were donated by Enrico Eyewear, and gift hampers were provided by Farmer's Market, Pure Nutrition, and TGL Co. The fundraiser also had a silent auction exclusively for the students of FAD International – the School Of Style, displaying beautiful upcycled outfits and accessories that were made by the students. We will be giving you more of these items soon on social media, so watch out and follow us on Instagram to be the first to get your hands on more upcycled fashion! Seams For Dreams is all about supporting up and coming designers and the SFD Garage Sale was once again a great way to create awareness about the awesome possibilities that the future holds for reusing, recycling, and upcycling fashion!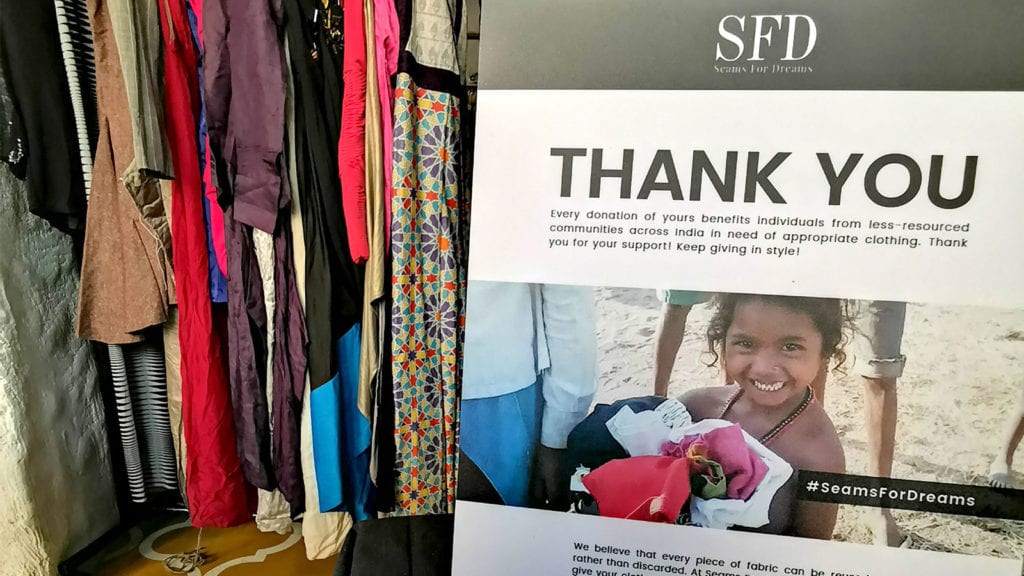 All the proceeds from the event will be allocated to Seams For Dreams to help the organization be of aid to more people in need of appropriate fashion and to spread awareness for the need of reusing existing fabrics and materials. The concept of responsible fashion is spreading and Seams For Dreams continues to be a driving force for sustainability and the idea of reuse, with a strong focus on India. Team SFD would like to thank everyone for being an impactful part of their journey to give back to those in need, one layer at a time!
Feel free to leave us a comment or contact us via email for more information on how to donate your own clothes. Stay tuned here on the blog, and over social media! We would love to see you again at our next events or have you join in with one of our outreach projects!
We wish you happy holidays and a successful new year 2020!
Keep giving in style!
Team SFD