What better way to celebrate Women's Day than to support and empower other women? Last week, the SFD team celebrated the memorable day at Bal Kalyan Nagari, the Children's Aid Society in Mankhurd. This was the team's second outreach mission in collaboration with Emancipaction, an organization that supports at-risk young women. 50 Love Bundles were distributed to women aged between 12-18 who live at the shelter to help spread awareness.
This new batch of SFD Love Bundles were designed by Tanya Guppta and inside the bundles are eco-friendly self-care and personal hygiene products that promote healthy daily habits. Most importantly, these products put a smile on the face of young women who are in need and on Women's Day, this was definitely a welcome treat. This batch of bundles featured these various ethically made products:
Everteen – Premium Sanitary Napkins
Naturma – Organic Baby Massage Oil / Baby Lotion
Bamboo India – Bamboo Toothbrushes
BenefitPaste – Kids Toothpaste
Natch – Delicious Natural Snacks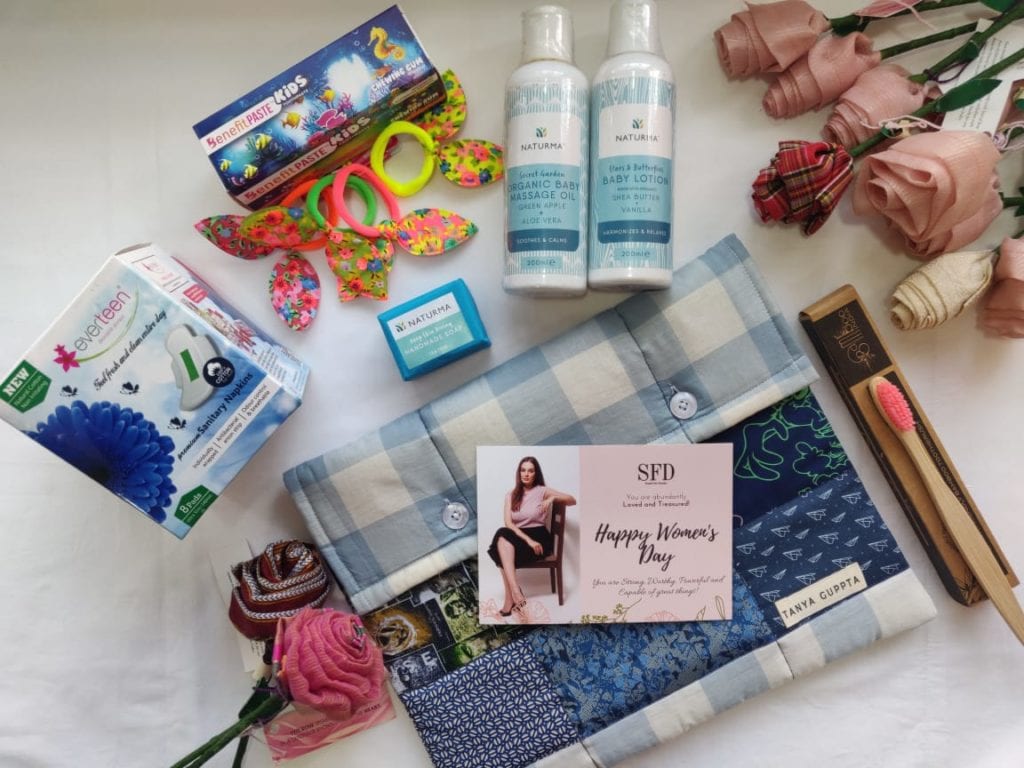 To top it off, every bundle distributed that day had a special Women's Day card, which was handmade by the SFD team.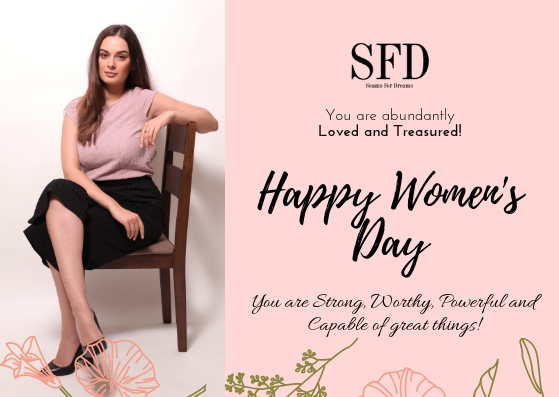 Each SFD Love Bundle can be sponsored online from Founder Evelyn Sharma's online shop www.shopxoe.com for INR 500 per bundle and the SFD Love Bundles will also continue to be showcased at various events and pop-ups around the city so make sure you stay tuned on the SFD blog for updates on events. The SFD Love Bundles project is coming along and it's all because of the constant support from the Seams For Dreams community and donors!
Keep giving in style!
Team SFD