Hello friends
The finish line of 2019 is in sight and I can't believe the year has flown by so quickly! I've spent a lot of time this year raising awareness in different cities around the world for Seams For Dreams from Vancouver to Colombo, from Berlin to Sydney; to speak about the responsible fashion movement at large. I've come to realize that in order for us to make a measurable impact for a cause so great, we all have to work together. While raising awareness on a global platform is essential, of course, the real essence of Seams For Dreams is what we do at a grassroot level and how we can make a change amongst audiences that may not know enough about the importance of a more responsible consumer and production behavior in the fashion industry. A couple of weeks ago I got to travel to a few rural areas of India as well. I was able to speak about SFD and our mission at a store opening. What impressed me was that the local brand outlet had actually made a pledge to eco-friendly bags. As one of the major brands in India that has scaled up their CSR activities to rural communities and is creating an impact in the awareness levels all across the country. These are the types of initiatives and brands that excite me and I look forward to seeing how all the other big brands step up in the coming years. How wonderful would it be if every large retailer and brand did the same to install just a little bit more responsibility into how we produce? And of course every consumer into how we shop.
Which leads me to the announcement of our 6th annual holiday fundraising event, this year's SFD Garage Sale, coming up on December 14th at Olive Bar & Kitchen in Bandra West, Mumbai. Make sure to mark the date to get your fill of the best in vintage fashion and stay tuned on our social media for updates on the event and all of our amazing partners. This year will be even more exciting since we have a new team in place and with all of the generous donations we received so far, we will be able to offer you fantastic fashion in return to help us raise funds for our 2020 operations and outreach projects! "Give In Style" means a lot to us and we are extremely thrilled to have you be a part of achieving our goals!
For our SFD in-office operations 2019 has been a landmark year for Seams For Dreams with ever-increasing outreach projects and an even greater impact, of which we will be sharing a detailed report towards the end of the year. We've also moved into a new HQ, sponsored by our marketing partner WIP Creatives, and have done some internal restructuring to our team to maximize efficiency.
Our core mission and initiatives stay the same and we are busy promoting:
1. the reuse of fashion by supplying your pre-loved clothes to people from less-resourced communities around India: everything from your t-shirts, jeans, kurtas, and dresses;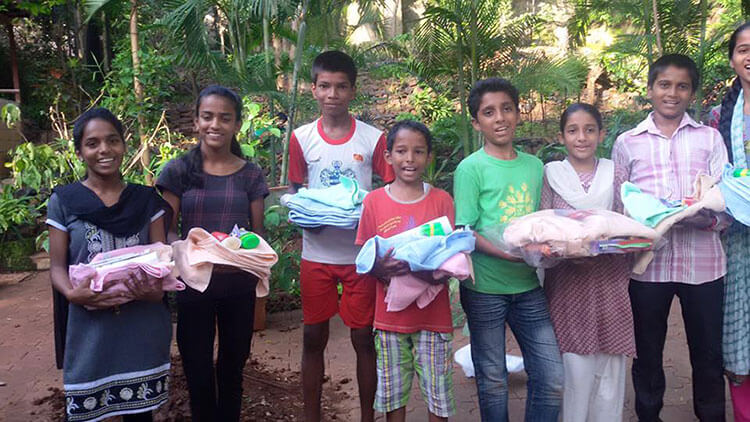 2. reusing pre-loved celebrity clothes and high-end fashion for our fundraising activities against a suggested donation;
3. recycling and upcycling of scrap clothes and materials with our awareness projects like the SFD Upcycled Fashion Line.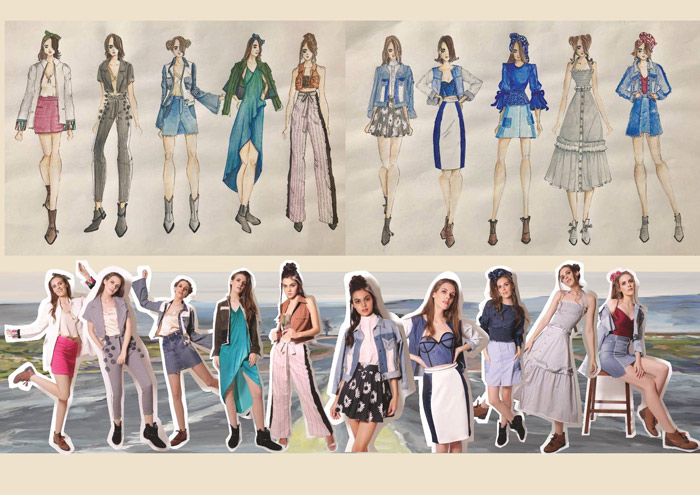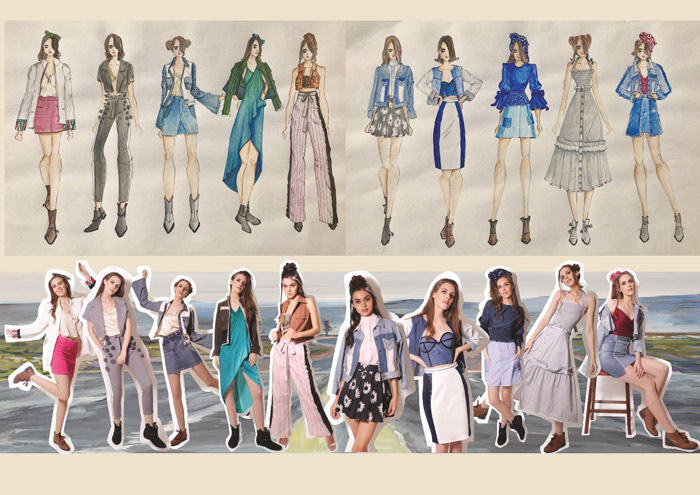 We are excited to welcome you to our 6th Annual SFD Garage Sale this December!
Love Evelyn