At Seams For Dreams we believe with every change of season we should check our wardrobes and give away the things we haven't worn in a long time, as those items can go to someone who can't afford to shop for new clothes themselves.
The entire Seams For Dreams team has picked up the pace on distribution missions thanks to the many donations received over the past few months. Ratna Nidhi Charitable Trust, which is an organization that has been a recipient of SFD donations in the past, will receive another 200 pieces of clothing.
Ratna Nidhi is an organization doing incredible work in various areas. Many of their focus areas put an emphasis in improving the quality of life for children, a mission that Seams For Dreams is proud to support. To find out more about Ratna Nidhi's projects, visit www.ratnanidhi.in.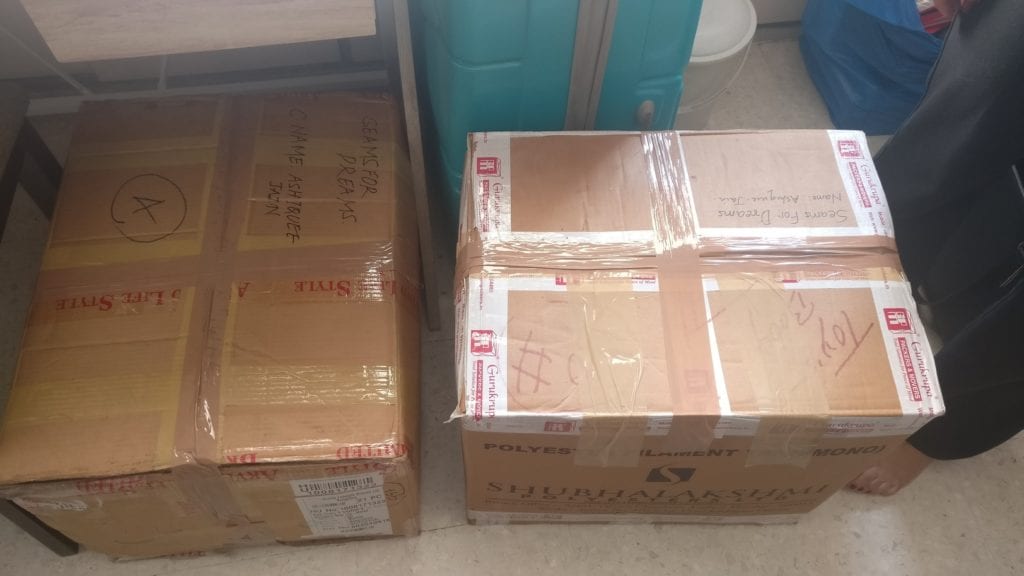 Be sure to stay tuned on our SFD Blog for more updates on our programs.
Anything that you wish to give away, put in a box and send it over to one of the Seams For Dreams drop locations.
We appreciate all the continuous support in our mission to clothe 100,000 people across India, one layer at a time!
Keep Giving In Style!
Team SFD