In the age of social media, the lifestyle we follow has faced a major plot twist. We easily get caught up and give into the latest trends. The styles and trends are growing and changing at the speed of light. One after another, our outfits pile up with the old fads and fashion faux pas, and eat up our closet space.
So what to do with all the perfectly fine yet out dated, or no longer fitting clothes?
LET'S DONATE!
Donating clothes doesn't have just a single benefit of decluttering your clothes, but it comes along with its own number of other benefits. To list down a few,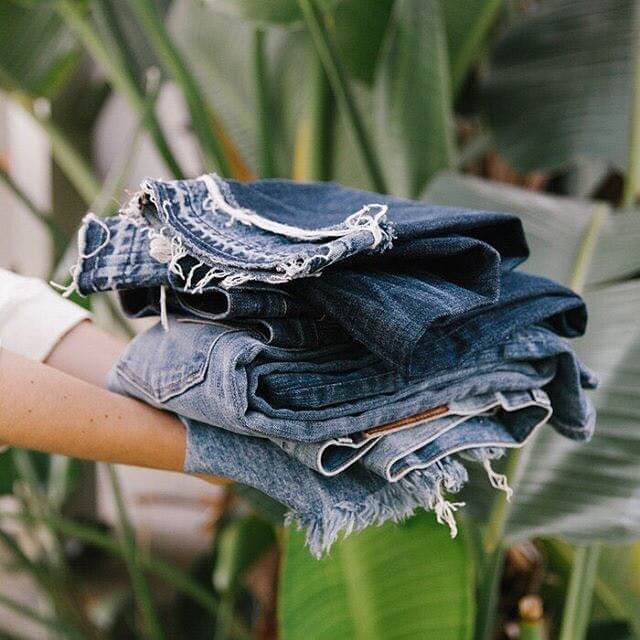 1. Benefiting the environment in different ways.

As we know one of the biggest problems that the world is facing these days is textile waste. Compared to the last decade, consumers today buy 60% more clothing, but keep those items for half as long. The problem here occurs when we dump this waste. Decomposing textiles emit toxins that are released into the air and water and are polluting our environment. The bigger our landfills, the higher the levels of pollution.
One more way of helping the environment is through saving water. When we donate clothes, and they're reused by someone else, there's no need for such high production of new items since there would be no one to buy them. To produce new clothes, the fashion industry uses inordinate amounts of water. For example, on average a denim and a t-shirt uses up to 20,000 liters of water.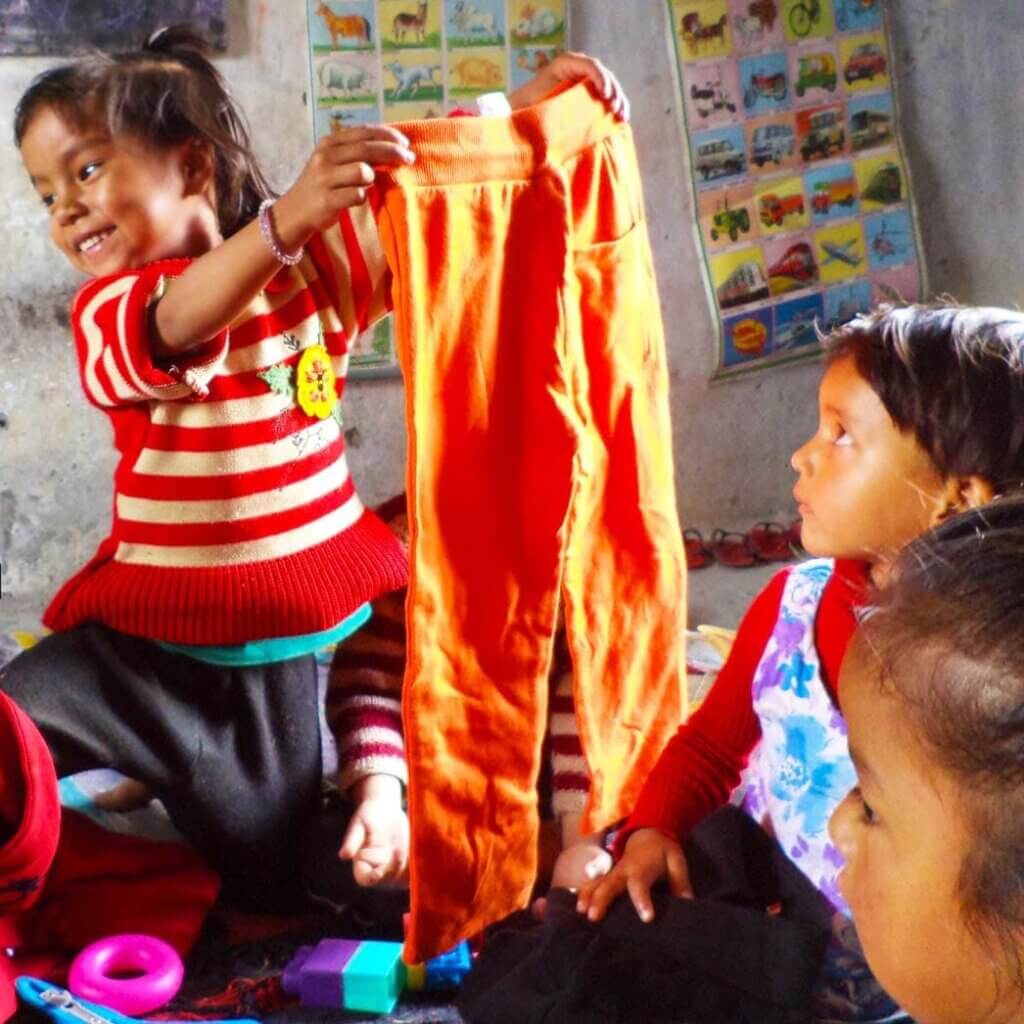 2.Helping those in need.
There's a lot of population in India who are underprivileged and don't even have access to the bare minimum. They either can not afford to buy clothes or have lost everything in some disaster or natural calamity. When you donate clothes, it helps the people in need. Your clutter might be someone else's treasure. You're improving their lifestyle with just one small initiative.
3.Organize your closet
Clearing out old clothes not only creates more space, but it also helps you keep your closet organized and tidy. And for those with OCD, it might be very helpful.
Instead of tossing them out, donating is what we all should get in.
So just grab a bag or a box and fill it with your clothes that you no longer wear or use.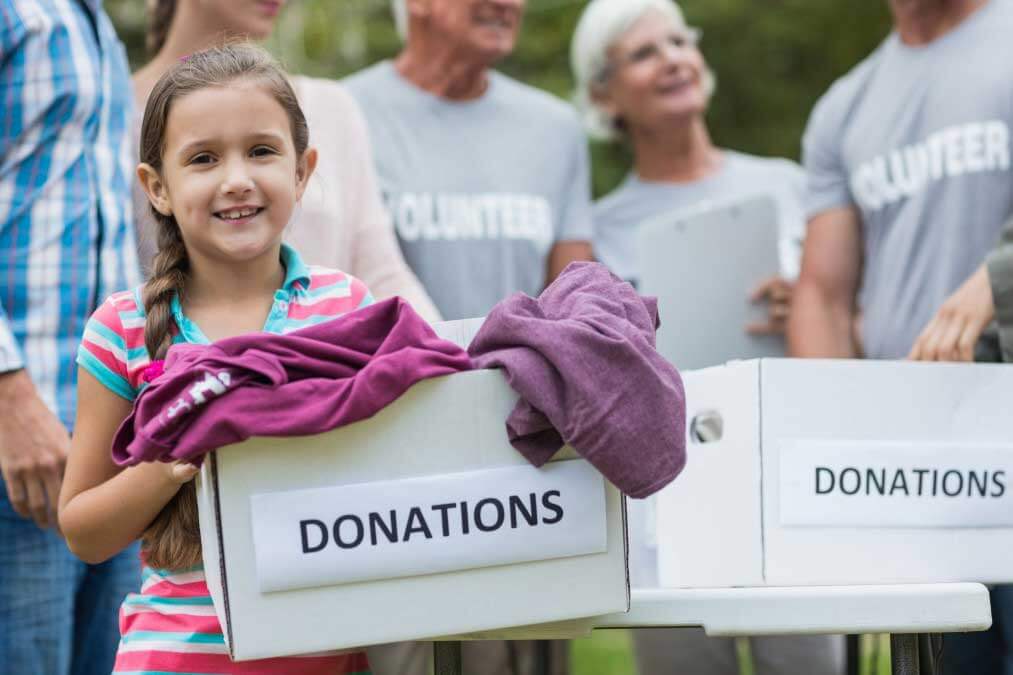 4. Feeling of accomplishment
" No one is useless in this world who lightens the burden of others "
We firmly believe that. When we do good, we feel good. There's a sense of accomplishment. Doing a good deed like donating your clothes, will make you feel wholesome, because you're doing something for a worthy cause. You're decluttering your stuff, but helping someone at the same time.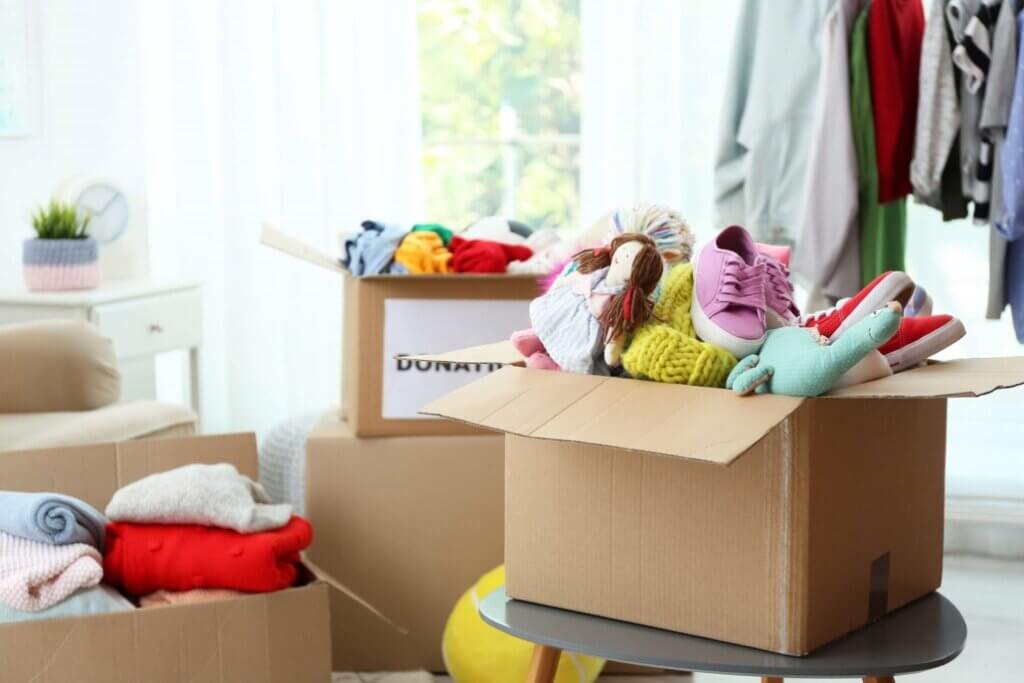 5. Giving your clothes a new life.
When you donate, your clothes get a new life. What was ill fitted or faded or just not into fashion for you, might be a favorite piece of clothing for someone else. The clothes you no longer want to see in your closet, might be very helpful to the charities. So now when you can't wear your biker jacket or a pair of jeans, don't worry, you're just doing the right thing by donating them.
So from now on, start putting your clothes to a better use than as closet fixtures.
When you donate your clothes, you're improving and benefiting so many different aspects of the world. You're helping people who need it, whether they're homeless or disaster victims, you're helping the environment, and you're helping the economy. So, the next time you need to purge your closet or want to give back to the community, you can donate your clothes to those in need through us.
Get in touch with the SFD team at info@seamsfordreams.com or give us a call on +91-702113935 to schedule your donation pick-up.
For more details you can check the below link –
Also let us know if you have donated or choose to donate in future, what are your reasons?
Use the #idonatebecause to comment below.