Firstly, let's understand what is decluttering ?
Decluttering is the process whereby you decide whether the items in your space are actually cluttered and if not, decide where they belong, and action that decision. This process will help you make a permanent change by enabling you to understand why you have messed up in the first place.
The overflowing closets and your mountain piled clothes, can actually cost you a lot of time, when you're in a hurry. This madness needs to be stopped.
It is just going to take one afternoon to go from a chaotic closet to an organized and tidy one.
Parting ways with your favourite sweater or those perfect glove fitting denims that are unwearable now, might be difficult for you.
But, the reward for this will be enough closet space for the items you actually want to wear and on top of this you could actually donate your stuff to those in need and actually do a good deed.
Here's how you can clean up your act:
Steps from declutter to donating :-
Pre 'Closet Detox' Preparation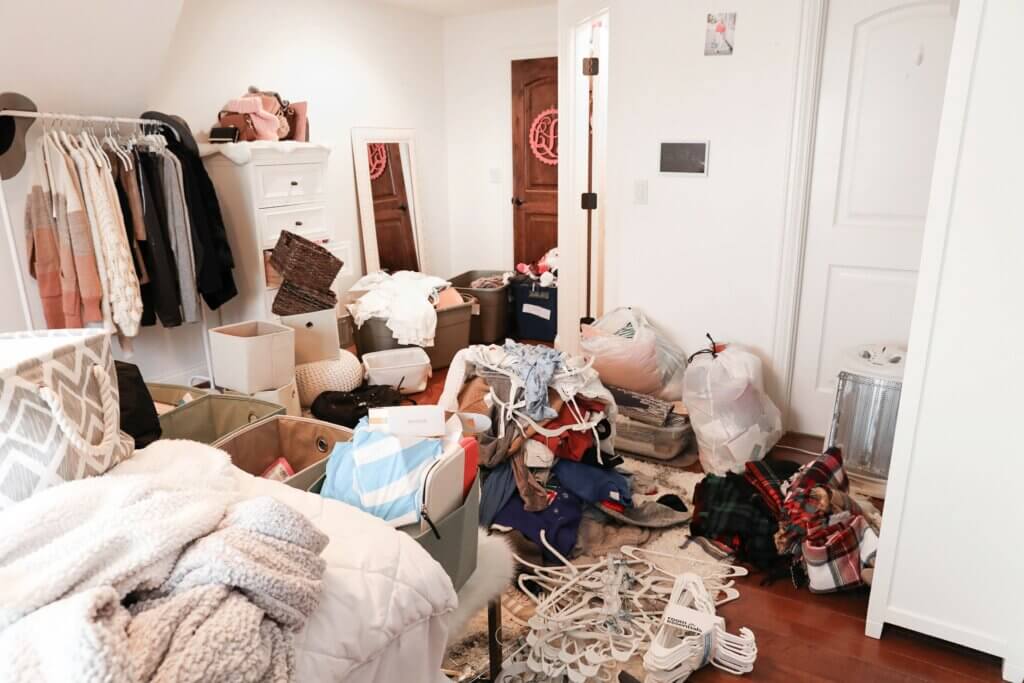 Clean Out : The first step is to completely empty your closet out. Remove everything, including your clothes, accessories, hangers, each and every thing. Start completely fresh. Clean your closet with a vacuum or through any convenient medium.
Make 3 separate boxes : Just grab some bags and boxes, a marker and some tape. Now mark the boxes with the label Donate and Keepsake. Keep the bags for the trash.
Where's the Fun : In case you get a little peckish or feel a little dull, as it might get tiring along the way, just grab your favorite refreshments and put on some fun music, before getting into this. We assure you, this might become your favorite activity.
Closet Detox/Declutter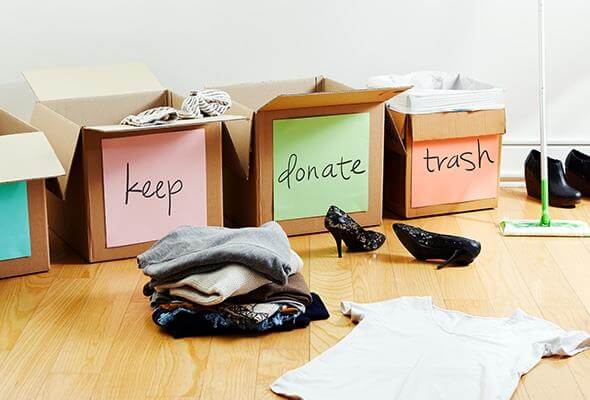 Donate : Items you'll never wear, but are in good condition. This is the best way to give another life to your clothes. If you feel that few of them are not your style anymore or don't fit you anymore, simply donate them. You don't even know how much wholesome you're going to feel by doing this.
Keepsakes : Items you wear regularly, and are in good condition. This is a no brainer. Just simply put them into the box for once, and then you could peacefully put them back into your closet. Also for the clothes, which might have minor flaws like a broken button or a tiny hole, you could keep those in a separate bag for now and get them fixed later. Just don't throw away clothes just because you think you've worn them enough. Try living a sustainable lifestyle. It's our time to give it back to the environment.
Trash : Items that are ripped, worn out, have big holes, can't be fixed, put those in the trash bags. These need to be tossed, as they might be taking a lot of space in your closet. But, in some cases, if you feel those pieces could be upcycled or can get a new life through some quick DIY, just don't get lazy, give it a shot. It could be a lot of fun.
Post declutter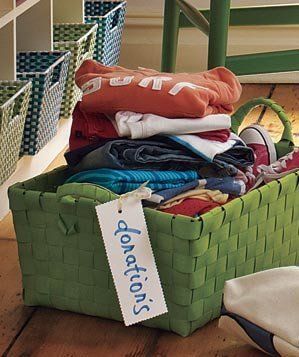 Repair – Now, the bag which you've kept aside for repairing and revamping for the pieces you love, take out time and get them fixed. Put them to your use asap.
Make space for new- The keepsakes can be put back to their homes. It's all going to be fresh this time. To make it prettier, try arranging your clothes in their color order. It is the best therapy. Give a new look to your wardrobe. Finally we've made space for some new stuff to get in. Make conscious shopping choices. Try to get the ones which you can wear for a longer time. In the end it's all about living a sustainable and conscious life.
Donate the items to charity organizations and help the people in need. Make that effort and try to make your donation reach the people as quickly as possible. Just don't get lazy and delay this.
You could always contact us for your donations, and we make sure we try to reach out to as many as possible. https://www.seamsfordreams.com/donate/