Hello Friends and SFD Family!
You all have been a fantastic support over the past months and have indeed shown us that we are stronger together as a close-knit community that found in fashion a wonderful way to give back to society!
As we enter another month, I'd like to, once again, emphasize how grateful our team is for seeing the incredible support from all of you who registered to provide clothes, bedsheets, towels, and blankets since the launch of our #SFDCovd19Relief campaign.
Recently I had the fantastic experience of being virtually present on the red carpet to represent Seams For Dreams and updating our supporters on our clothing donation campaigns outreach at nothing less than Paris Fashion Week! Thank you again Circular Fashion Summit for putting together this fabulous VR experience, I felt as if I was there!
Click HERE to know more about this fabulous event!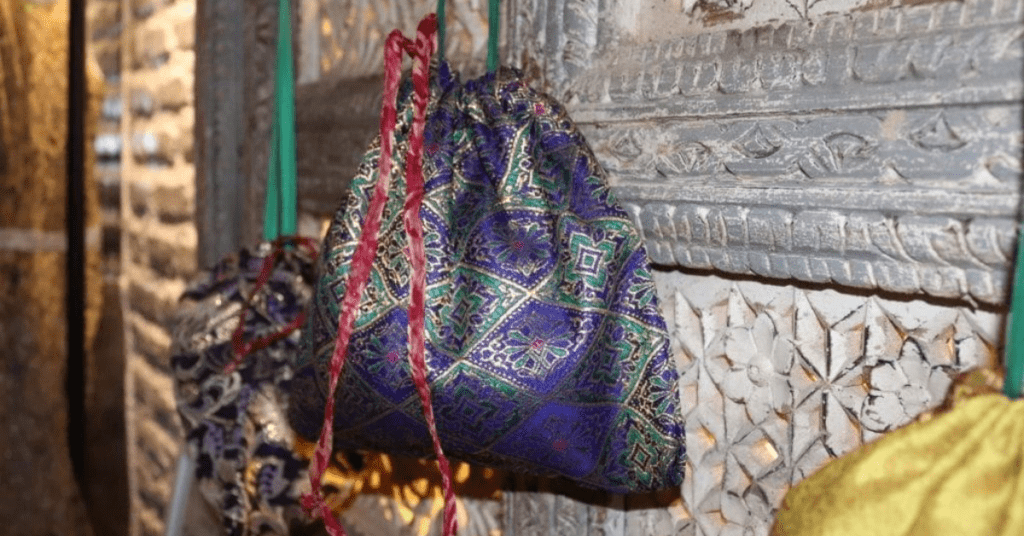 What's more, SFD continues to seek additional brand partnerships with eco-friendly brands that share our philosophy to support the SFD Love Bundles awareness project. Inside the bundles are eco-friendly self-care and personal hygiene products like sanitizer, grooming tools, soap, sanitary napkins, toothpaste, and other items that promote self-love and hygiene amongst those who come from less privileged backgrounds in Mumbai.
We intend for the SFD Love Bundles to be a way to make these lovely young ladies feel beautiful, supported, and encourage them with appropriate education to self-care. Once sponsored, the bundles are compiled and then distributed to those in need through SFD's NGO partners with the intent to make a difference in their lives.
If you would like to become a part of such initiatives, sponsor one of our SFD Love Bundles online or contact us to know more!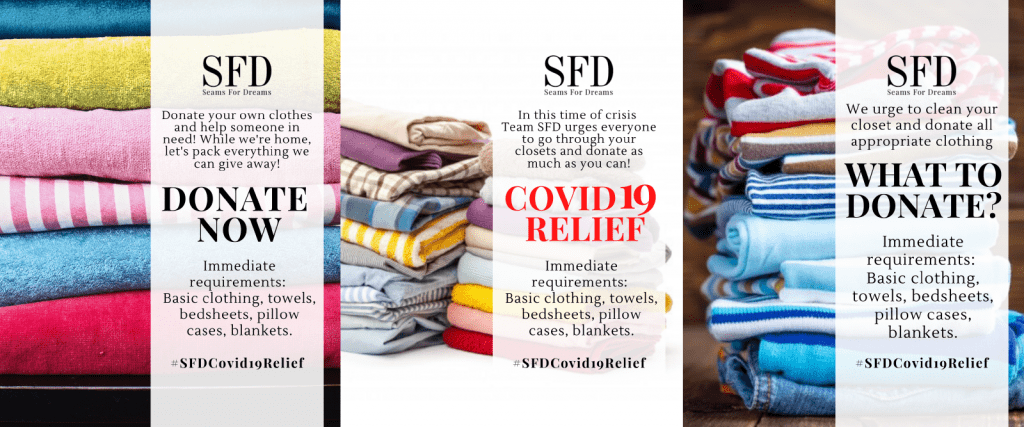 You can contact us at info@seamsfordreams.com or give the SFD team a call directly on +91-7021139358. You can also follow us on Instagram at @seamsfordreams for more updates on our current and future projects!
Last but not least important, if you would like to schedule a donation pick-up, please make sure to follow our safety guidelines on http://seamsfordreams.com/donate/ and call up our office number to register.
All donation packages will be picked up and delivered by our trustworthy partners with zero personal contact.
Love,
Evelyn Sharma
Founder & MD | Seams For Dreams