Hello Friends,
In times of crisis, I have realized it's more important than ever to focus on whatever little we can do next, one step at a time. Ever since the lockdown in April, we have been slowly collecting your safely packed clothes donations and are excited to tell you that now we finally were able to start the distribution process over the past few weeks!
You all have been an amazing support over the past months and have truly shown us that we are strongest together as a great community that wants to use fashion to give back to people in need!
Our #SFDCovd19Relief campaign is taking finally stepping into full force and our whole team is excited to announce that this month our SFD truck will get back on the road to pick-up your next lot of donations as well!

To stay in the loop of our outreach efforts and pick-up dates follow us on our Social Media accounts! Make sure to register your donation pick-up well in time so our SFD Truck can add your stop into our next route!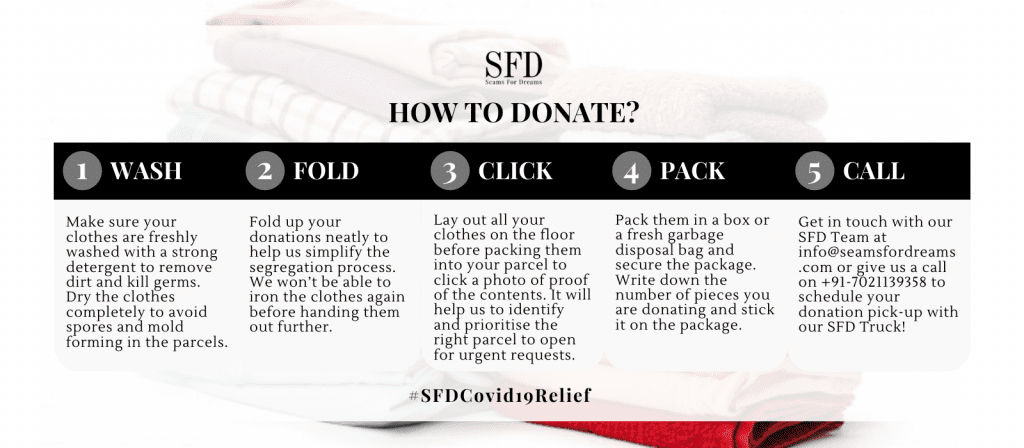 I recently had an interesting conversation with my friend and amazing up-cycled fashion designer Patrick McDowell on the future of fashion and how to follow more sustainable practices. Make sure to check it out on our IGTV!
We're super excited to see what the future holds for us at Seams For Dreams and we're so glad to have you as supporters on our team! Unfortunately, we have not been able to raise funds during the time of Covid19, because our main fundraising was done through events and pop-ups! We would appreciate any help you could offer us to help us fuel our operations again to distribute more and more clothing to less-resourced communities across India in this trying time. Feel free to contact our team to inquire how you could support us monetarily at any time!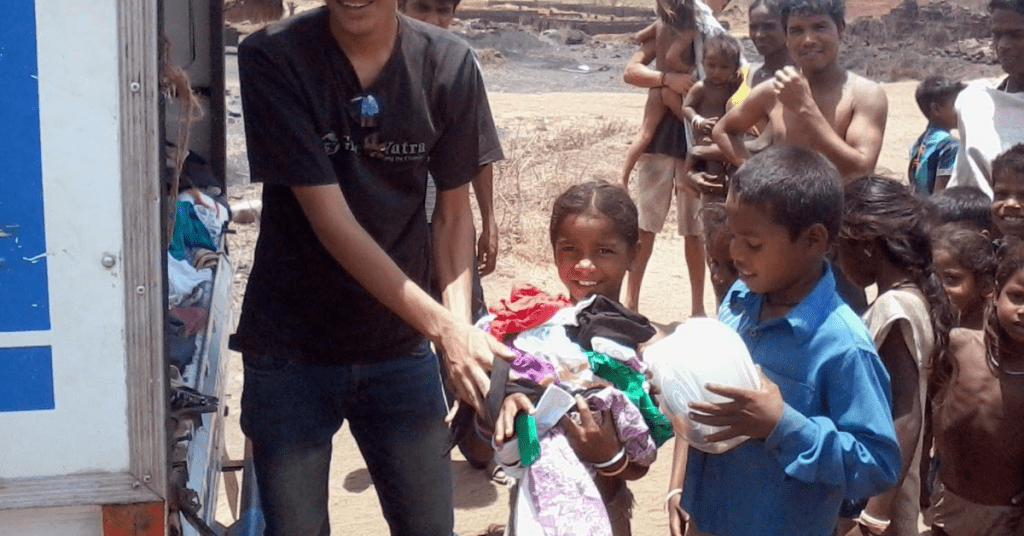 Contact us via info@seamsfordreams.com or give the SFD team a call directly on +91-7021139358.
Stay home. Stay safe.
Evelyn Sharma
Founder & MD | Seams For Dreams