Hello SFD Friends!
Taking proper care of your clothes is as significant as the brands you choose to buy from. Knowing how to care for your clothes by classifying the fabric type enhances their life, you won't need to buy as much and can start the journey of your sustainable closet.Knowing how to care for your clothes starts with understanding what they are made from. Doing the laundry is not a difficult task. As a general rule of thumb, always follow the temperature and wash programme selection instructions on the care label to keep your clothes in the best condition possible.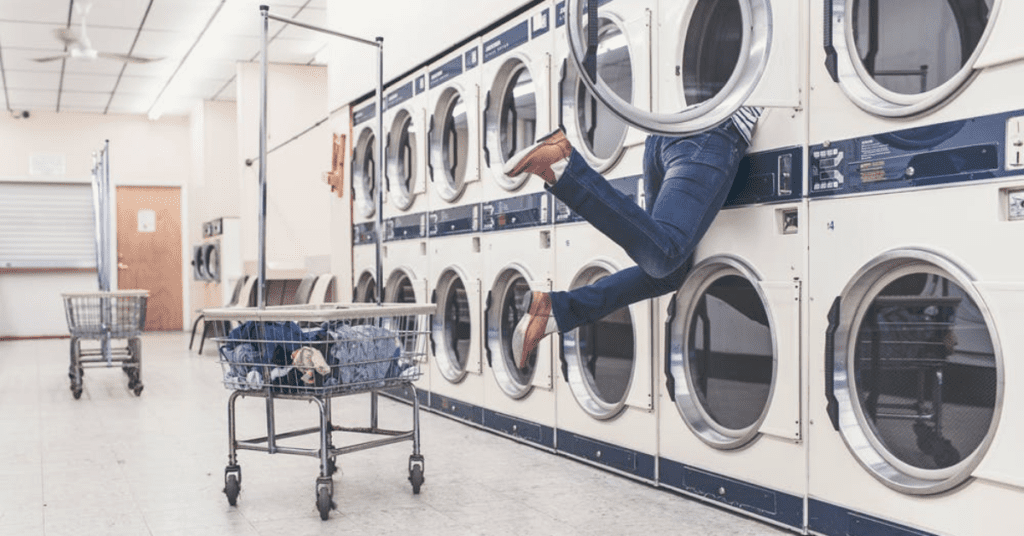 How to Care For Your Clothes By Fabric
ORGANIC COTTON
Organic cotton garments don't need to be washed after every wear, with the exception of socks and undergarments. Wash organic cotton in a laundry bag in the washing machine with similar colors and use a cool cycle. After washing, hang, or lie your garments flat to dry. Cotton garments prefer the shade and warm iron with a protective cloth.
KNITS
Natural wool and cashmere fibers love airing, do so often and it will be a treat for your knits. You can hand wash wool and cashmere, or use the delicate wool cycle on your machine. Avoid any high temperatures including the dryer, as this can severely damage (shrink!) your clothes. If hand washing, ensure you use cool water and gently remove excess moisture using a towel.
LEATHER
Keep your leather items away from intense or direct heat, and try to keep it as dry as possible. Avoid exposure to rough surfaces and heavy rain. If your leather jacket or bag gets dirty, simply dab gently with a damp cloth and pat dry, leaving to completely dry at room temperature to avoid cracking.Leather products are all tanned in different ways so follow the care instructions for the best treatment for your leather, and always store in a cotton dust bag when not in use.
SILK
Silk is a delicate fiber they don't need a wash after every wear. Many silk garments can be successfully washed using a cool wash on the gentle cycle. Always follow the care instructions on the label if you're unsure. Avoid steam, silk prefers a warm iron on the reverse side.
MODAL & TENCEL
Modal and tencel are made from cellulose from wood pulp. They are soft, fine fibres and can be machine or hand washed. Delicate items should be hand washed in cool water with a mild detergent, wrapped in a towel to remove excess moisture, and then dried flat in the shade.Modal and tencel should be ironed with a pressing cloth to avoid burning the fibres.
ACTIVEWEAR
Avoid fabric softener, especially on your activewear. Fabric softener leaves a residue that can interfere with the moisture wicking and antibacterial properties found in activewear. After a workout, wash your activewear as soon as possible. Use a small amount of detergent and wash like colours together.
DENIMS
Our number one tip for denim is to wash less. Washing denim too often will make the colour fade faster and cause the fibres to deteriorate. When it's time to wash your jeans, turn them inside out and close all the zips. Wash in cool water with a small amount of liquid detergent and wash with similar colours.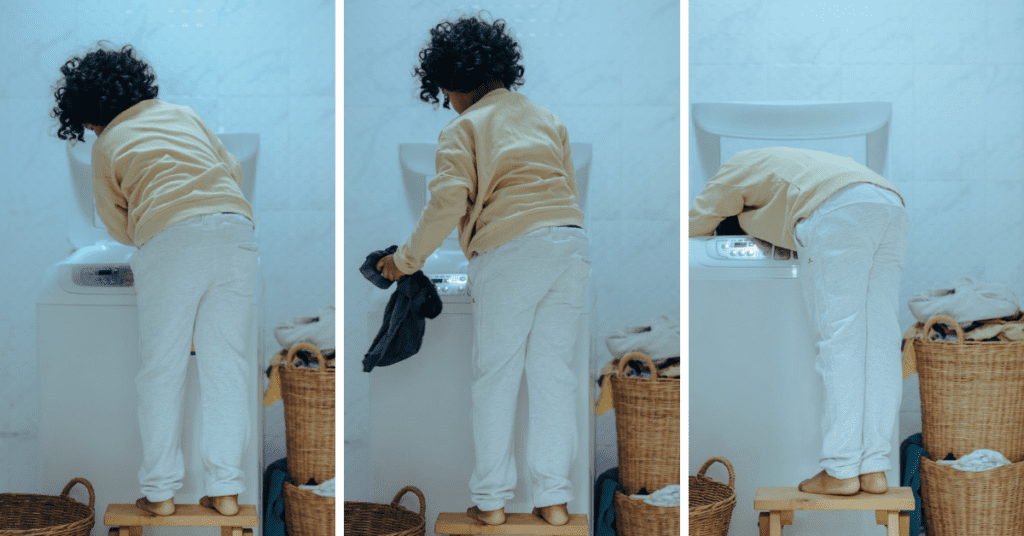 Clothing should never end up in landfill. If you are finished with your clothing, we believe in recycling and upcycling clothes so that someone else has the opportunity to love it. Consider swapping with a friend or find platforms online. Avoid throwing your clothing in the bin, it will end up in landfill where it releases CO2 emissions and doesn't break down. You can always donate your clothes. Making small changes to everyday tasks, such as how to care for your clothes in a sustainable way, makes an incredible difference to your environment footprint and ensures your clothes have the best chance at a long life, keeping them out of landfill and allowing you to enjoy them for years to come.
Thank you for pledging your support towards SFD to further our mission to clothe under-resourced communities across India and to expand our vision into new long-term goals, advocating for responsible fashion for a cause!
We've again received an abundance of calls and messages to schedule donation pick-ups for our SFD Truck last month. And we're excited to pick up even more in December! All donation packages were picked up and delivered by our trustworthy partners with zero personal contact.
To schedule your donation pick-up, contact us on info@seamsfordreams.com or call SFD Team on +91-7021139358. You can also follow us on Instagram and Facebook @seamsfordreams for more updates on our current and future projects!
Team SFD